One of my absolute favorite dishes, the Spanish name for it is Pollo Guisado, and it is so good. It is typically made much heartier, with a lot more salt, huge hunks of potato and standard bone in chicken. But, as always, I try to make my favorite dishes a bit healthier! On to the food!!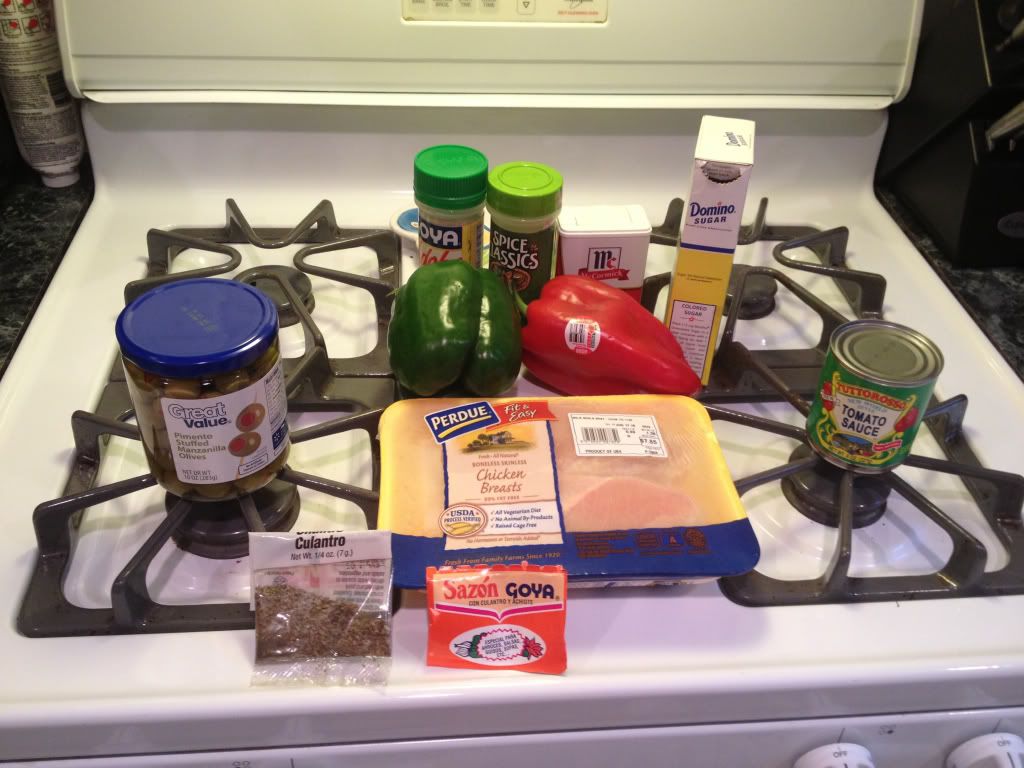 What you'll need:
1.5 to 2lbs of chicken (I used boneless skinless breasts but majority of people love it with bones)
1/4 of a medium yellow onion
2 stalks of celery
1/4 green pepper
1/4 red pepper
2 tbs of olives
1/4 packet of Sazon
cilantro, oregano, adobo and pepper, sugar to taste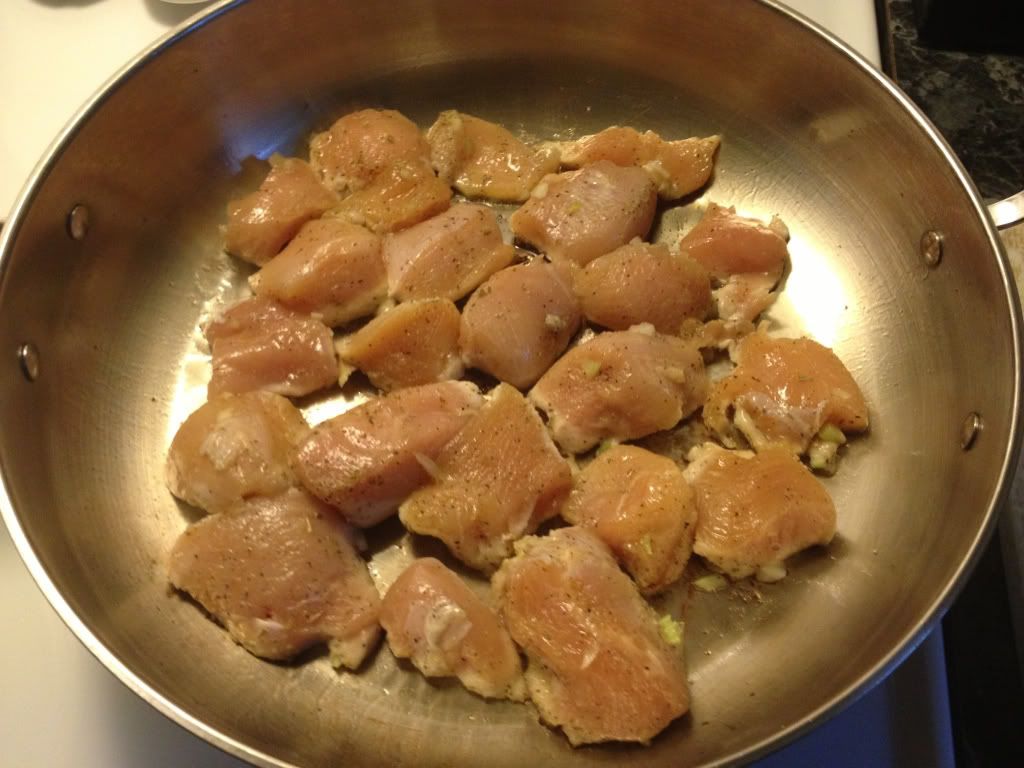 Season with Adobo, Oregeno and Black Pepper to taste
Add onion and celery
Marinate for 30+ minutes
Brown some sugar with vegetable oil
Brown both sides of the chicken
Add two tablespoons of water and cook for 10 minutes.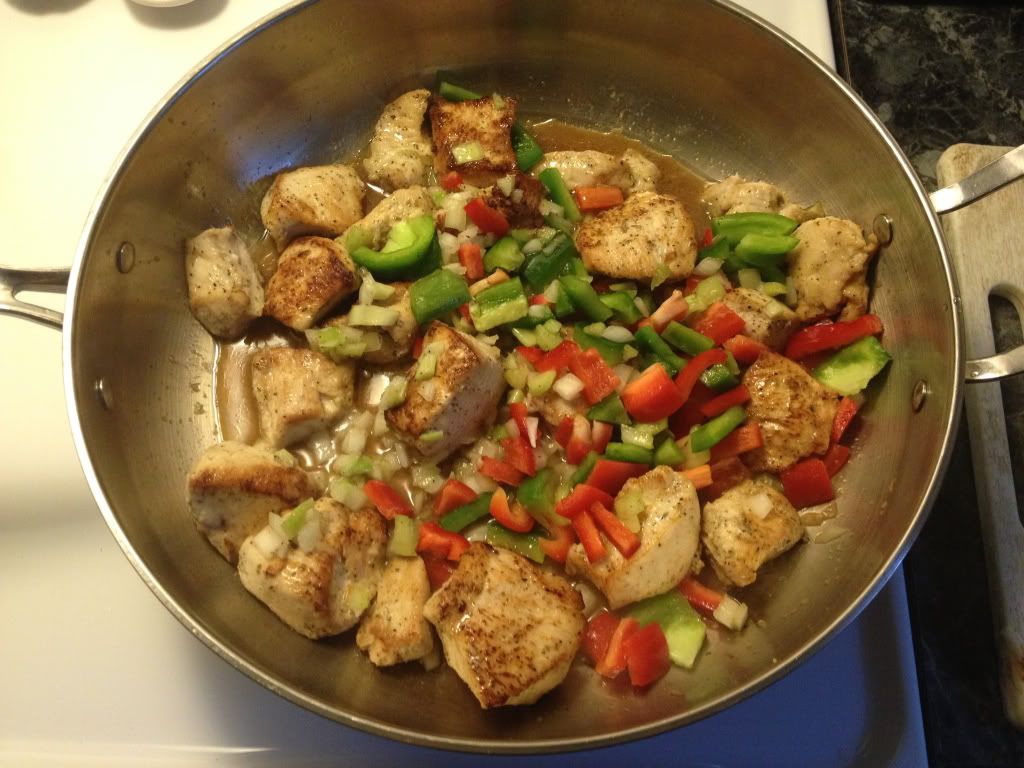 Add reserve veggies and the pepper and two more tablespoons of water and cook for another 10.
Add additional vegetables (I like to use potatoes and carrots but this time I didn't have either so I just chopped up some zucchini), 1/4 packet sazon, cilantro, olives, three-four tablespoons of tomato sauce and 1/2 - 3/4 cup water (however much it takes to nearly cover your food.
Simmer for at least 20 min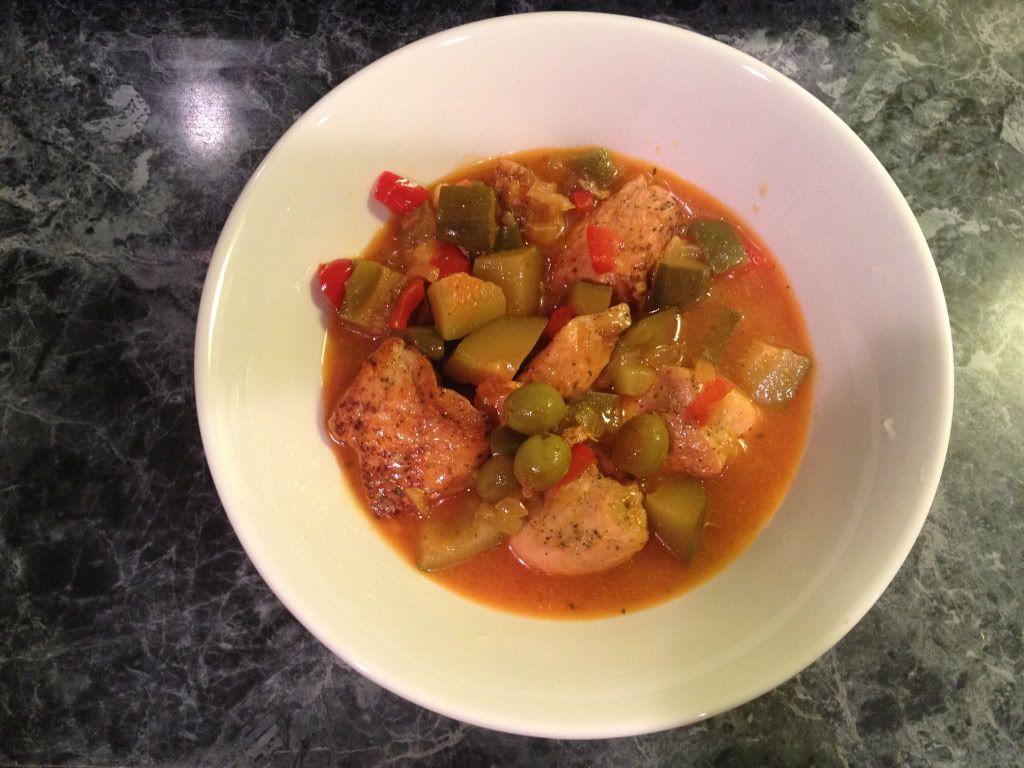 And here's the finished product! Me and my boyfriend love this stew and usually eat it over brown rice, but if you add potatoes you don't even need rice! It literally tastes good with any vegetable you try! I'd love to know if you try it and if you enjoy it! Have a great day guys!! ♥
Follow me on my social networks, I love making new friends!
IG: @trinawears