As I'm skipping through the wonder years of my 20's I often find myself at a road block question. Is it who am I, or what do I want with my life? Nope, it's what the hell can I eat for $5?! Add on trying to be calorie conscious and you have quite a challenge. Here's one of my options, that is quick, easy and CHEAP. I spent $5.21 for a one person meal but factoring in that Clint forgot his rewards points card and peppers are often on sale, it could get even cheaper! If you double the meal for make it for two, you'll surely still be under the $10 mark! As for calories, this carb free meal is only 351 calories! I haven't added rice, but two whole peppers and half an onion do their part to keep you full!
Here's what you need: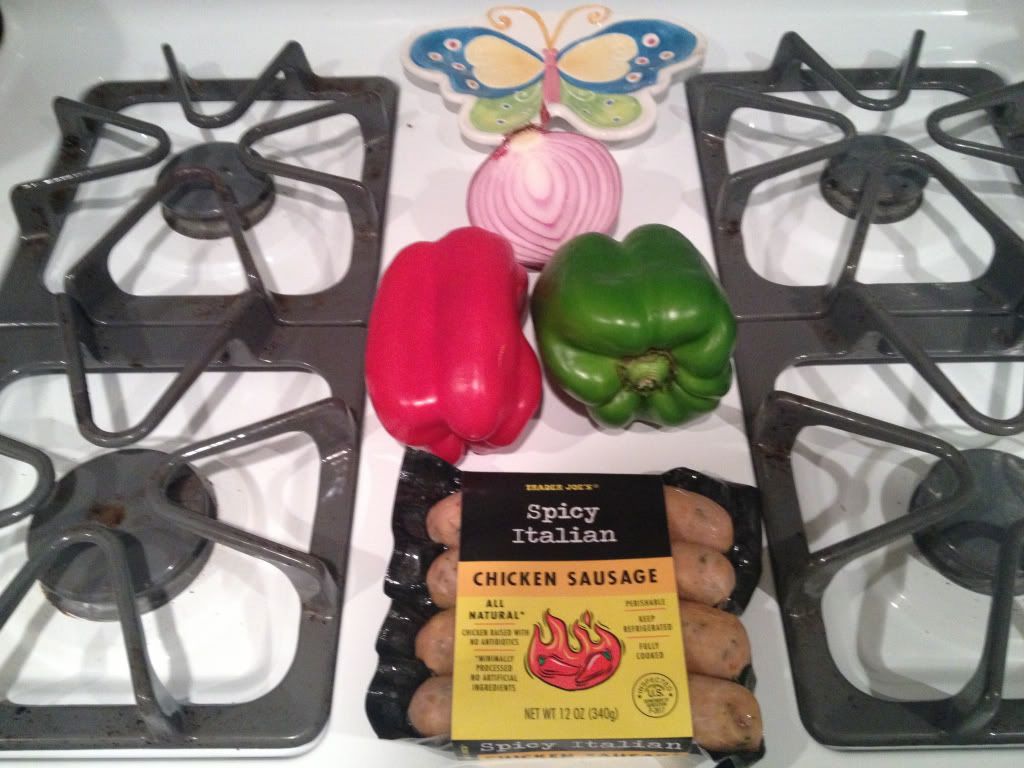 2 Spicy Italian Chicken Sausage(mine is from Trader Joes, a 4 pack for $3.99)
1 Green Pepper
1 Red Pepper
1/2 Red Onion
Step 1: Add the chicken sausage to the pan to brown while you start preparing your peppers and onions in thin slices.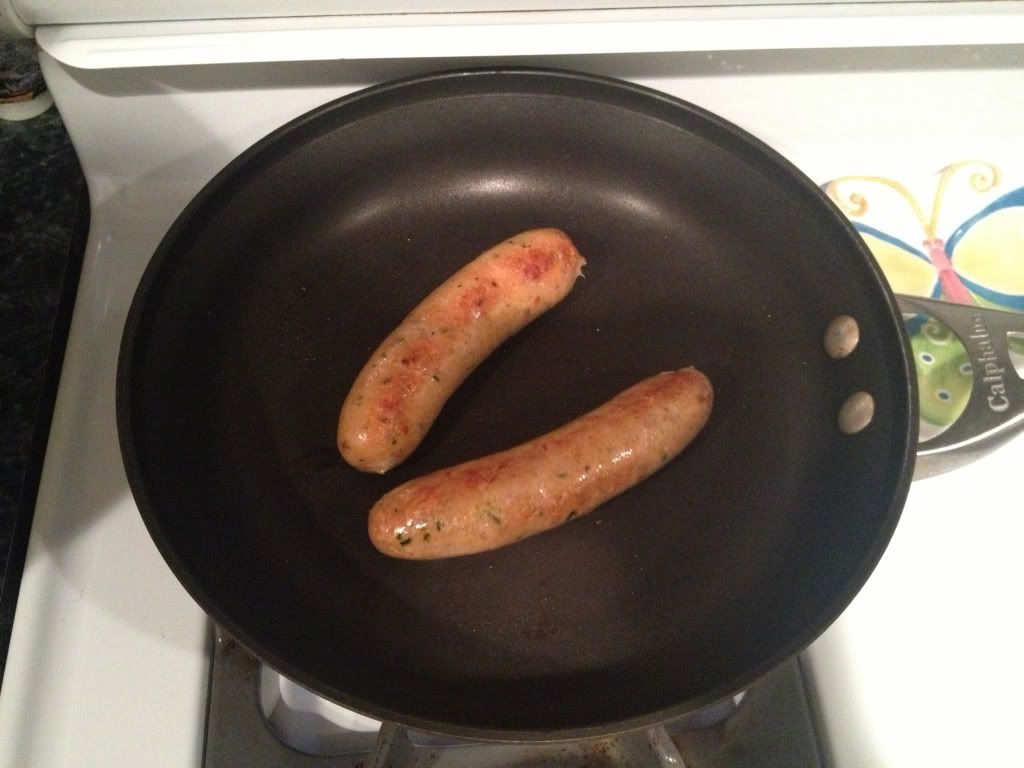 Step 2: Add your peppers and onions to a separate pan to cook. Cook until the peppers are mildly softened!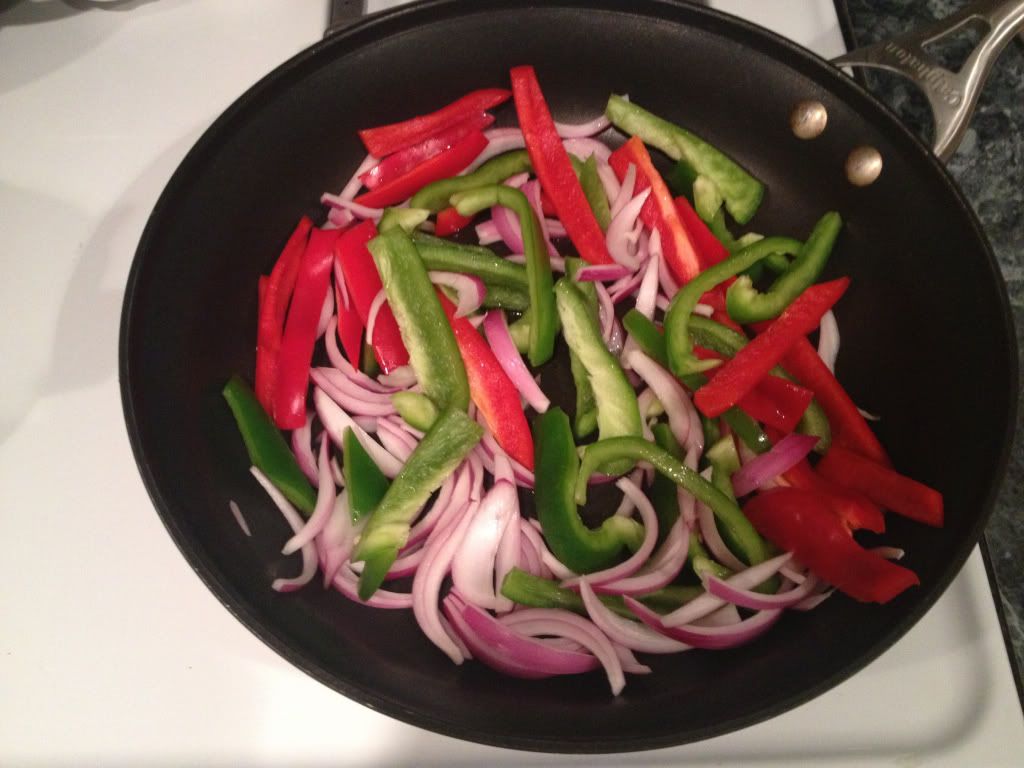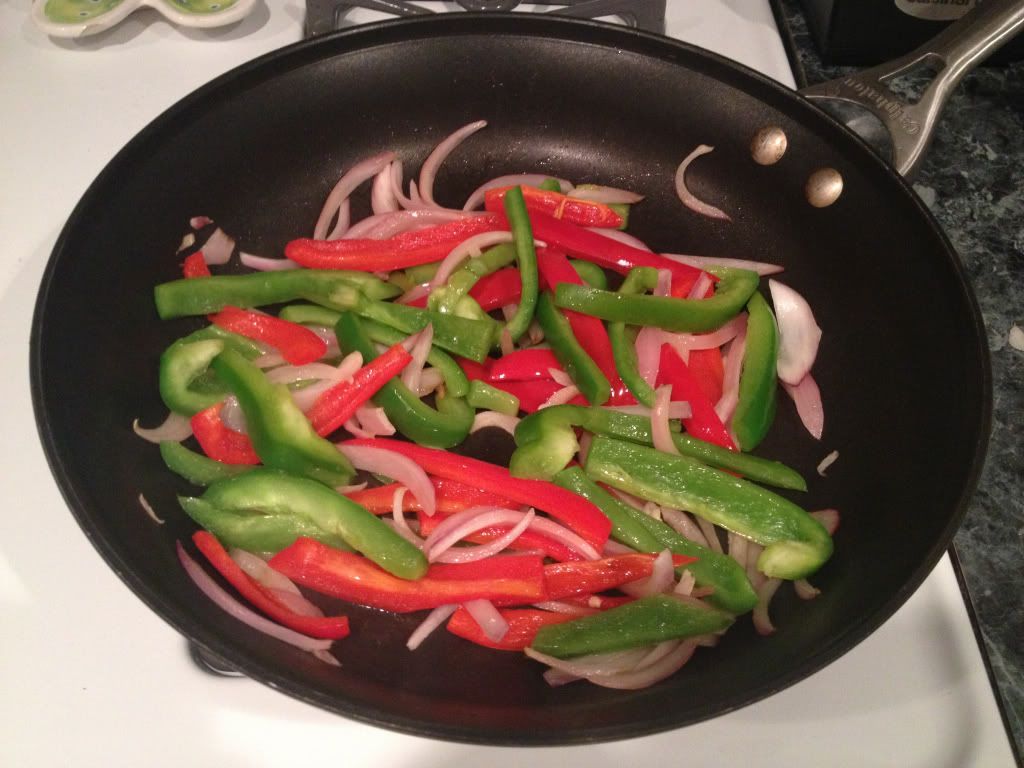 Then you're done! Finished Product: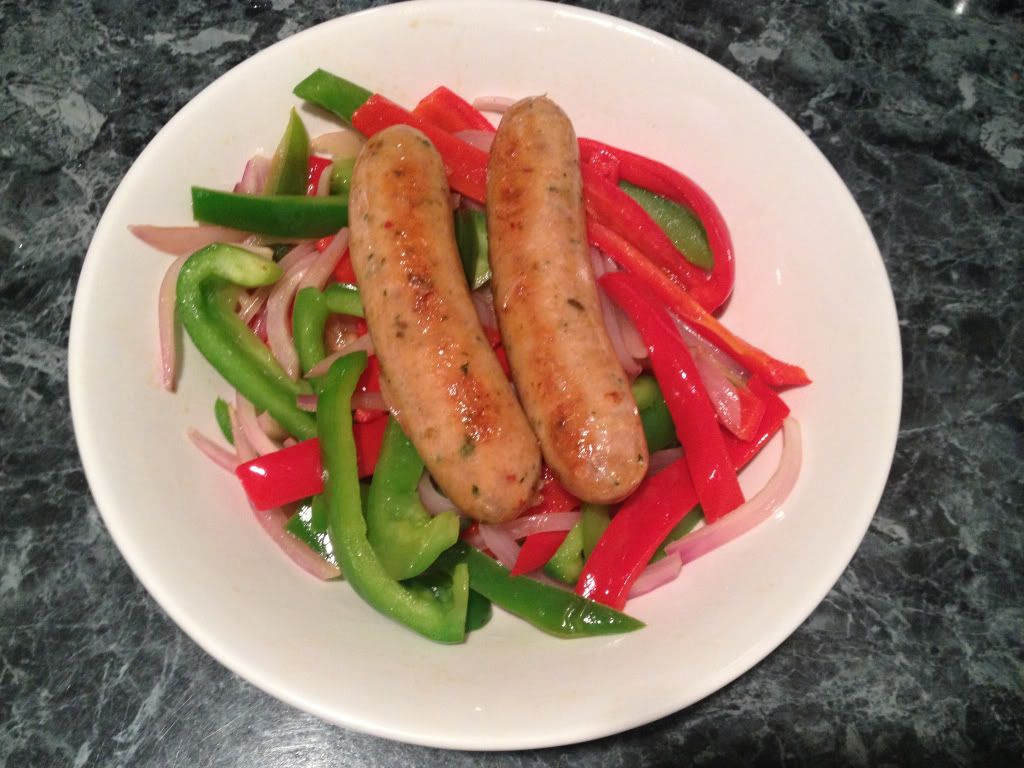 That's all for today! If you try this out and enjoy it let me know! Have a great day guys! ♥
Follow me on my social networks, I love making new friends!