Hey guys! This week I was worshipping last weeks favorites as well as toying with Kid Cudi's album which to be honest, I'm not loving, which is why I haven't reviewed it. It's like writing highly negative beauty reviews, I feel weird being so negative about a product. However I have found two s in there! He loves to talk about weed, and it's almost always a weed related song. Now I don't smoke, but I like how carefree his music is. It's the most relaxed rap I've ever heard. Vulgar, but relaxing as hell. Plus, I think he's kinda cute!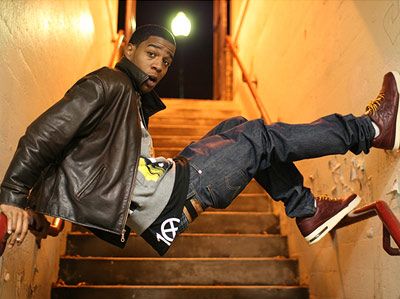 Here are my favorites. Quite short, apologies:
1. Silver Sun Pickups - Bloody Mary
2. Kid Cudi - Immortal (In my opinion the best song on his album and my #1 favorite this week!)
3. Kid Cudi - Just What I Am
4. Justin Timberlake - Pusher Love Girl
5. The Bird and the Bee - Private Eyes
You can listen to this playlist
HERE
That's all for today guys! What are your music favorites? Any bands I should check out? ♥
Follow me on my social networks, I love making new friends!