Something I haven't spoken about yet on my blog. I love to cook and bake. It puts such a big smile on my face when I cook for my boy and he tells me loves it.
However as me and the boy are on the path to healthier lifestyles, I've been toying around with healthier recipes for us to eat. That is not to say all of the recipes I post will be healthy. I do indulge every now and then.
I've been trying chili recipes for a while and I finally figured out a recipe both me and Clint(the boy) love, and its so easy to do! If you aren't a fan of turkey, this works with ground beef, chicken or substitute!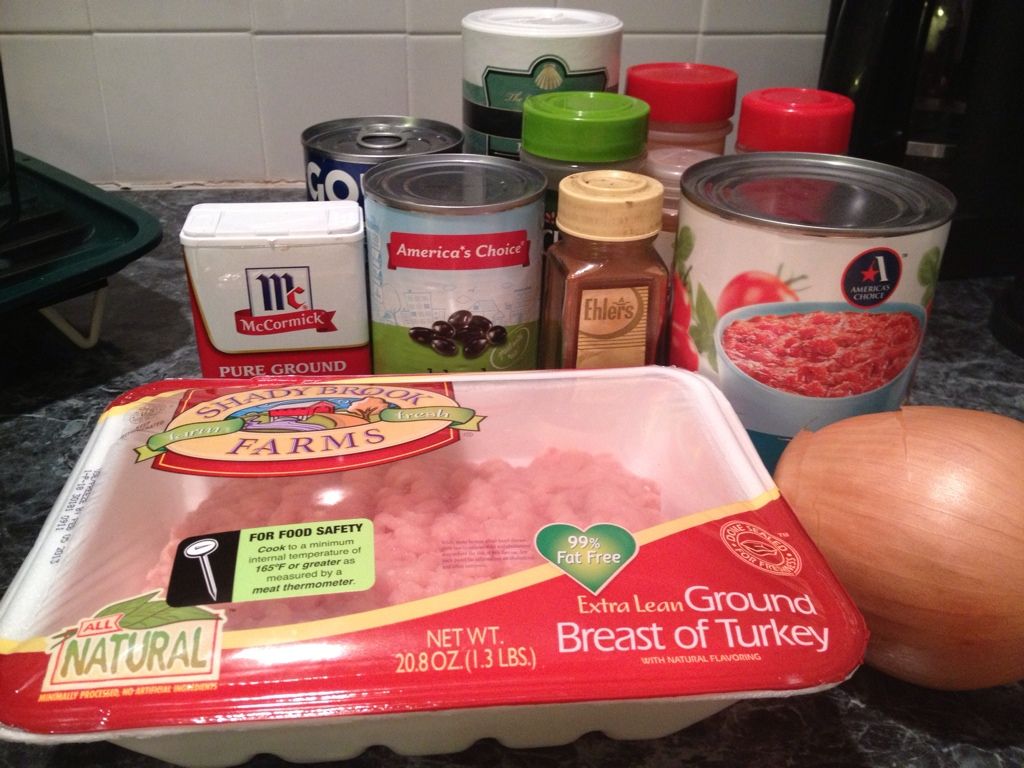 What you'll need:
1 & 1/2 teaspoons olive oil
1 to 1- 1/4 pounds ground turkey
1 onion, chopped
1 &1/2 cups water
1 (28 ounce) cans canned crushed tomatoes
2 (16 ounce) cans of canned beans(your choice, I use black and pinto) - drained and rinsed
1 tablespoon garlic, minced
2 tablespoons chili powder
1/2 teaspoon paprika
1/2 teaspoon dried oregano
1/2 teaspoon ground cayenne pepper
1/2 teaspoon ground cumin
1teaspoon salt
1/2 teaspoon ground pepper
*NOTE* if you like mashed beans in your chili then mash one can and leave the other as is.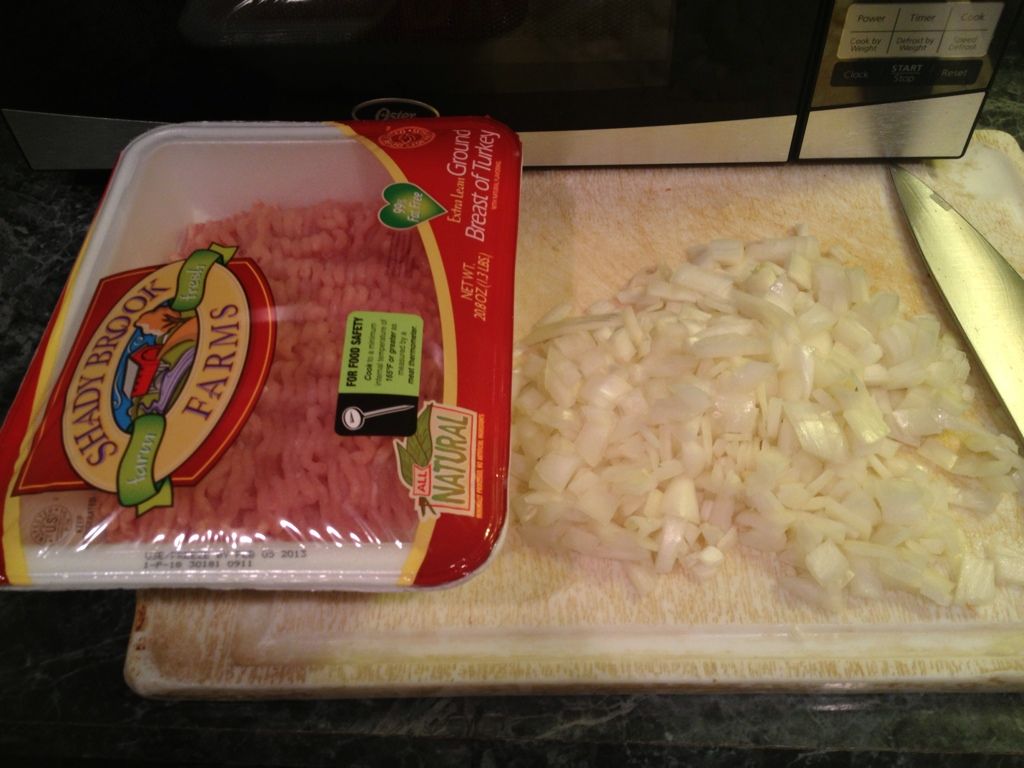 After you've chopped your onions, you should add that, the ground turkey and your garlic to the pan with olive oil and cook until the turkey is fully browned. It should look like this:
After that, add ALL the rest of your ingredients and bring to a boil, and then turn the heat to low and let it simmer covered for 40minutes - however long you want(the longer the juicier and delicious your chili will be, but its perfect at 40!)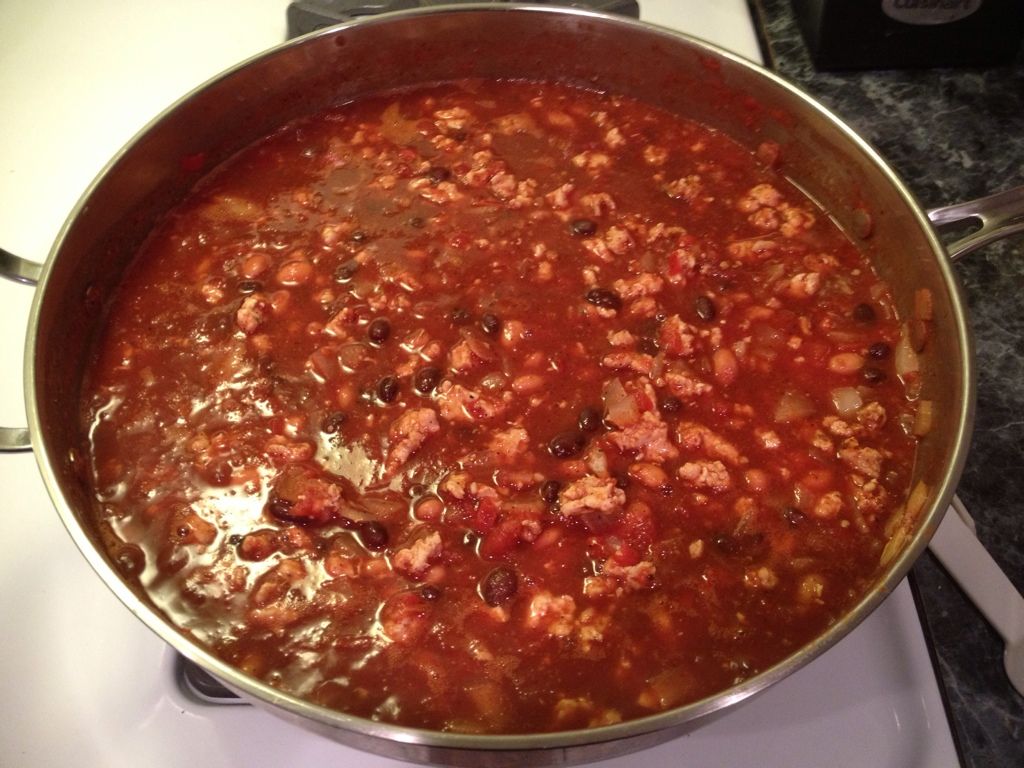 And then you're all done! Finished product(over trader joes 3 minute brown rice, more on that another time):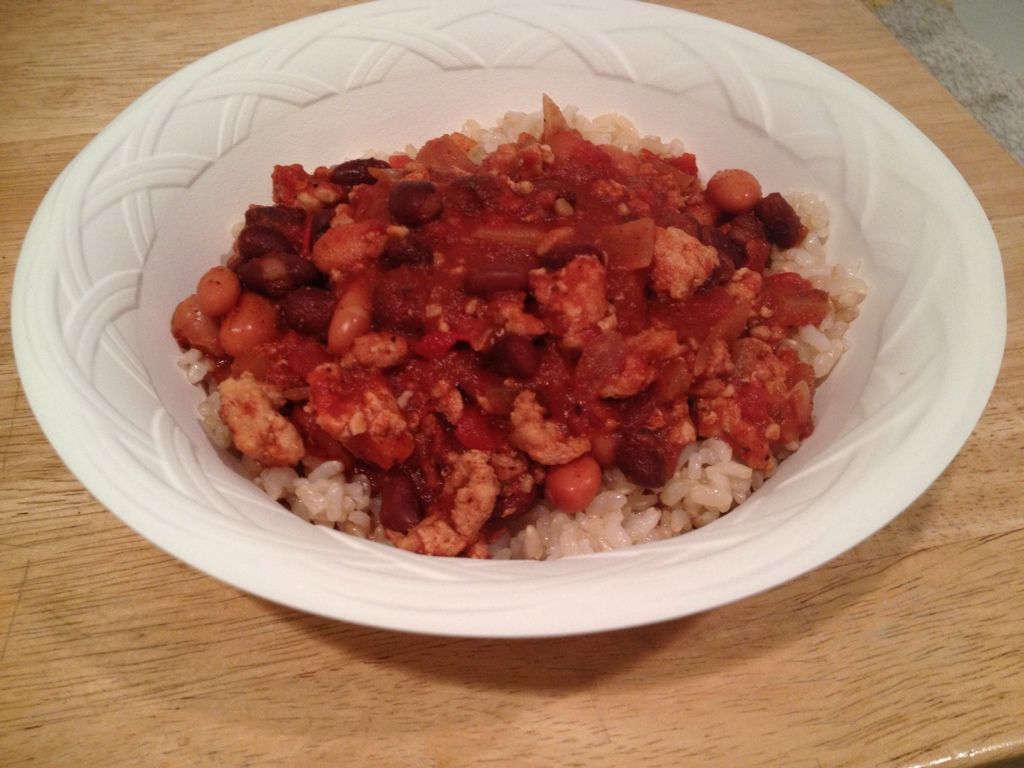 Happy Eating! ♥
P.S. Enter my giveaway
here
! Ends February 28th.