Happy Monday! I have a short amount of favorites this week but they're damn good in my opinion. I have one final Kid Cudi favorite from his album 'Indicud'. After a month and some change of listening to the album I can finally say with certainty that if I haven't mentioned a song off the album it's because it sucks. That album is so bad, which makes me sad because I'm a huge Cudi fan. I'm holding on to hope for the next one! I need to download some more new music as I am finally getting bored with what I have. Any recommendations?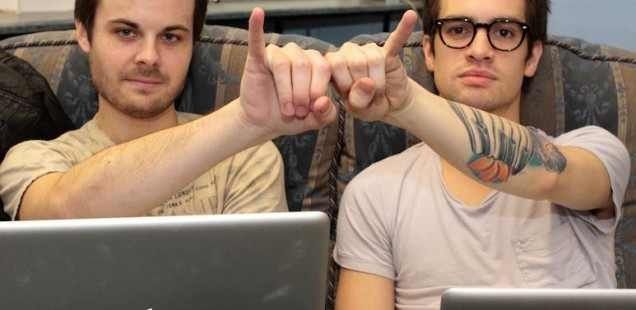 Aren't you boys so cool?! (image via google)
My current favorites:
1. The Hours - Ali In the Jungle
2. The Oh Hello's - I Have Made Mistakes
3. Bassnectar ft. Mimi Page - Butterfly
4. The Oh Hello's - The Truth Is A Cave
5. Kid Cudi ft. Michael Bolton - Afterwards(Bring Your Friends)
6. Panic at the Disco - Miss Jackson
Listen to these favorites
HERE
.
Have a great day guys! ♥
Follow me on my social networks, I love making new friends!
IG: @trinawears