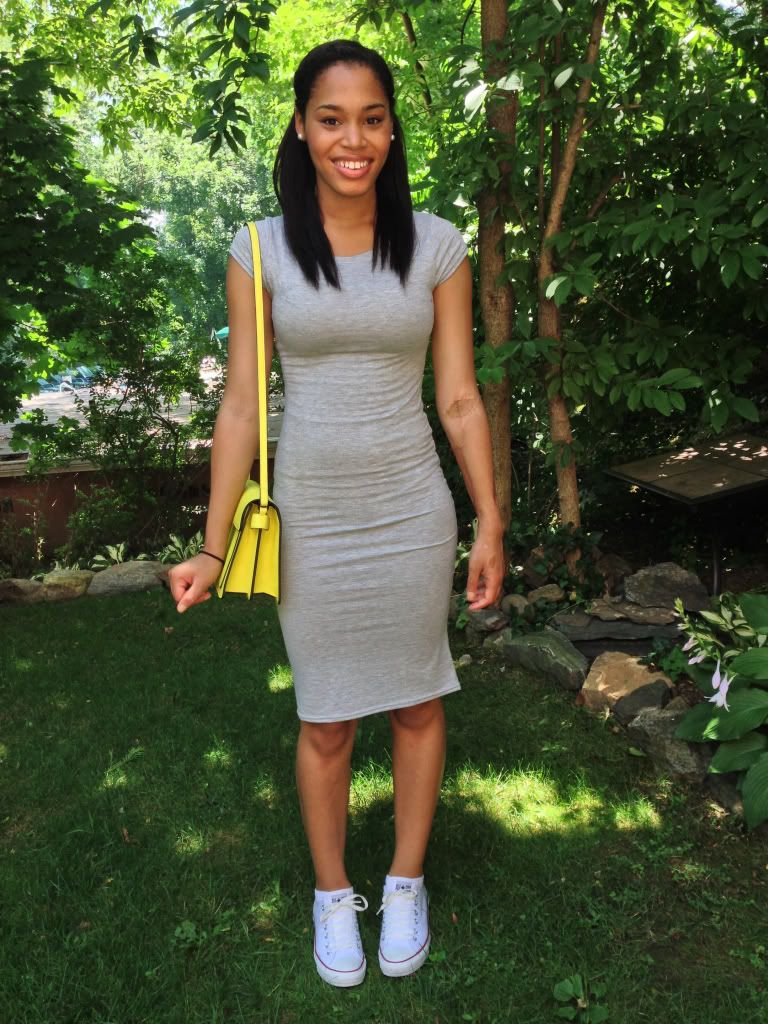 Dress:
OMGFashion*
| Bag: Zara | Shoes: Converse
Hey guys! Long time no blog post! Like 5 or 6 days or something crazy! I've just been so busy! Summer at my job is crazy and I haven't been wearing anything worth blogging about and if I did, I didn't have the time or a person to shoot for me. Ehh, what can you do? I'm loving the quality of these photos, I hope you are too. Also loving this midi dress, I think it compliments my figure well, and its fitting but comfy. I'd swap in some strappy heels for a night out! I have a midi skirt(also a gray color) and I'd purchase some more midi pieces in the future. How is everyone? Nothing new to add from this end other than I have a desperate need to shop and I still haven't done a new things post. Fail fail fail. Haha. Hope you guys liked this one! Promise not to be gone for this long again! Have a great day!
Follow me on my social networks, I love making new friends!
IG: @trinawears