Hey guys! Today I'm doing a SWAP HAUL with Sophie from Hint of Sparkle. About a month ago(maybe a bit less), Sophie proposed the idea of a swap! Sophie lives in the UK so I thought this was a great opportunity to try things I can't try here in the US, so I immediately said yes. We set a limit and asked for a few things, but left the rest as surprises! The combination of picking out items for her and the anticipation of waiting for my package was the most exciting and honestly fun times that I've had since I started blogging. You should definitely check out her blog, which you can find
HERE
!
On to the haul!
The items were packaged so nicely and the card she got me was adorable! She put the cutest tags on things, I was super excited and kept them all!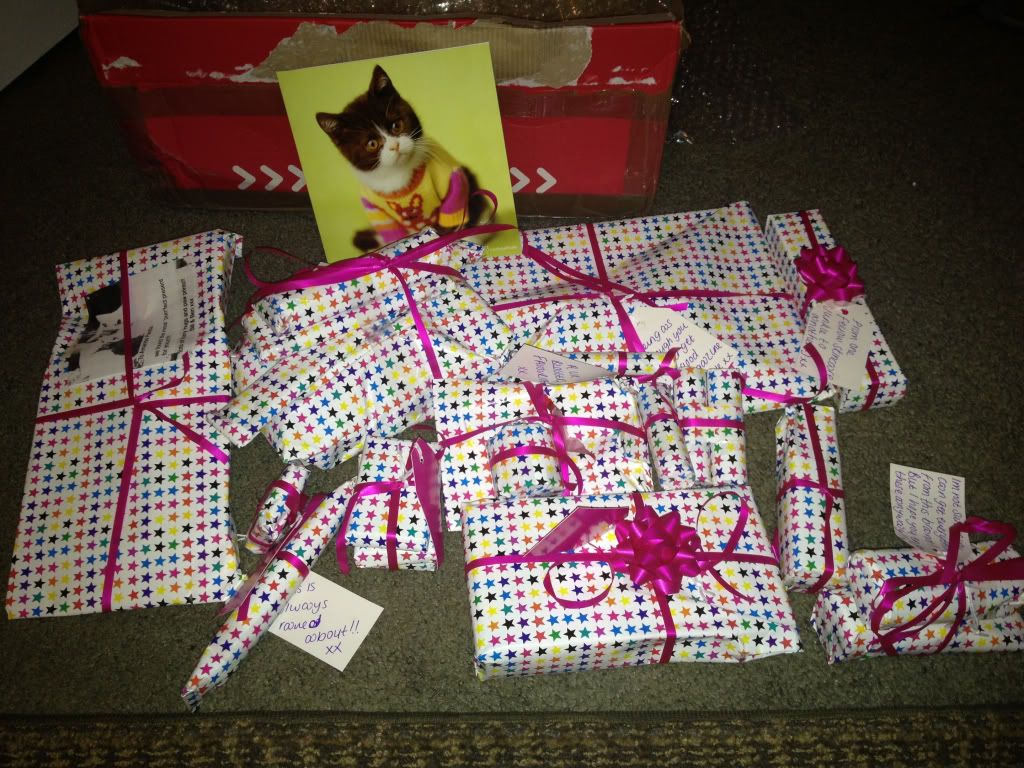 Specifics: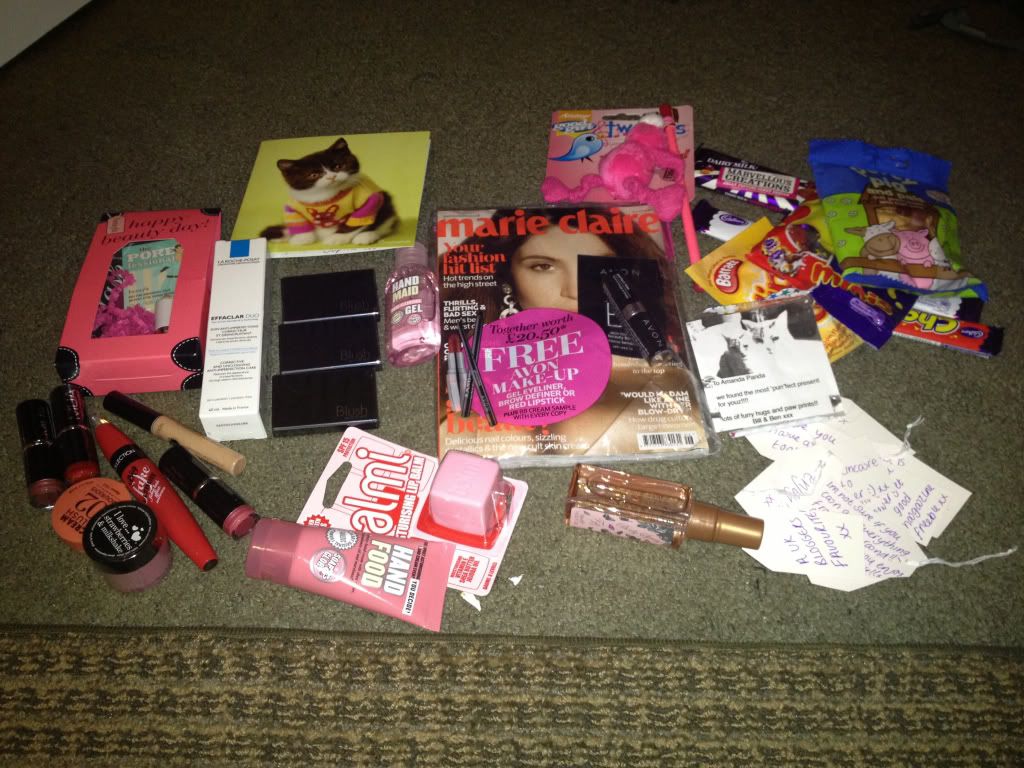 Benefit Set with Posietint, Porefessional, and Bad Gal Lash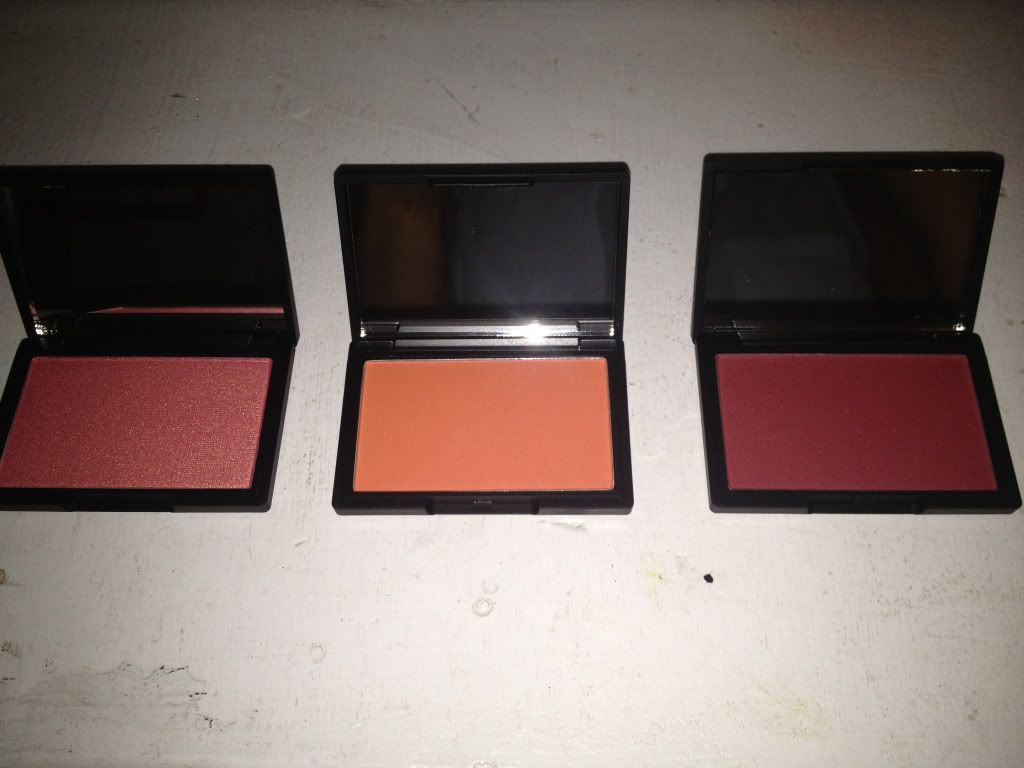 Sleek blushes in Rose Gold, Life's a Peach, and Flushed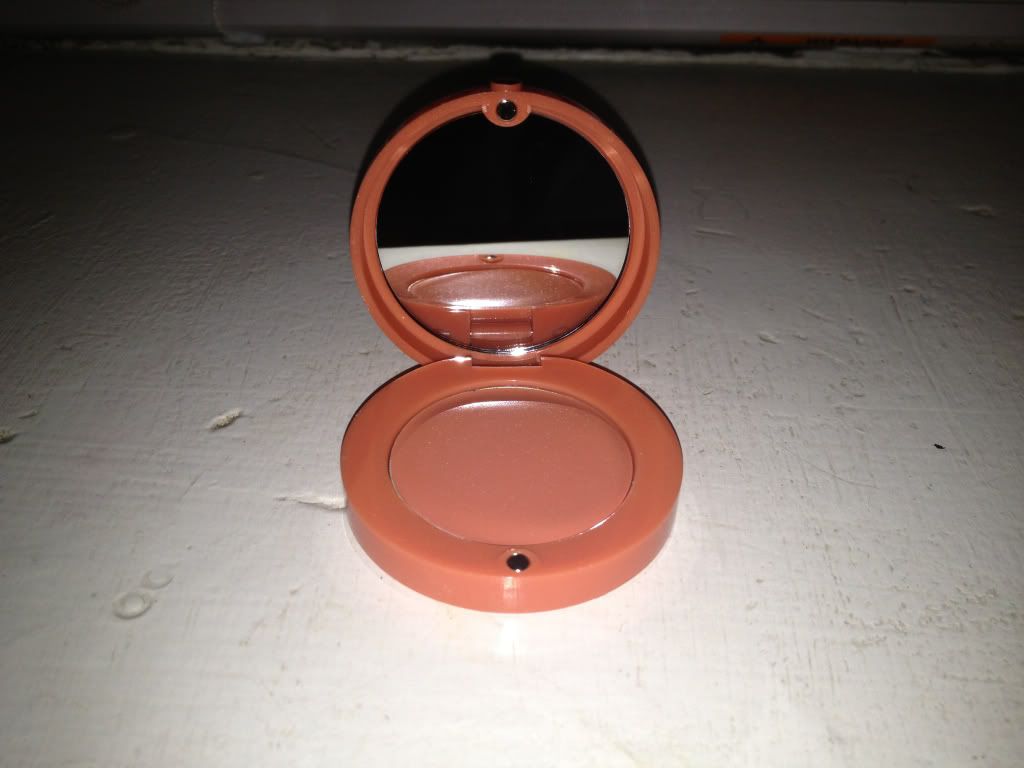 Bourjois Creme Blush in 02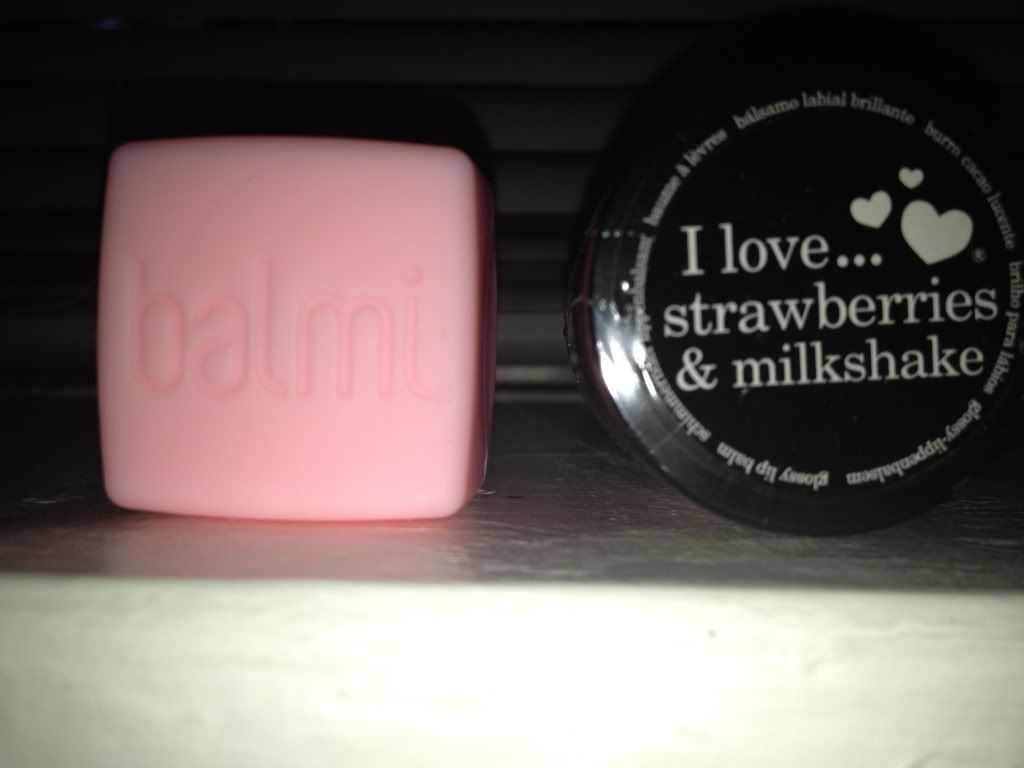 Balmi and I Love Strawberries lip balms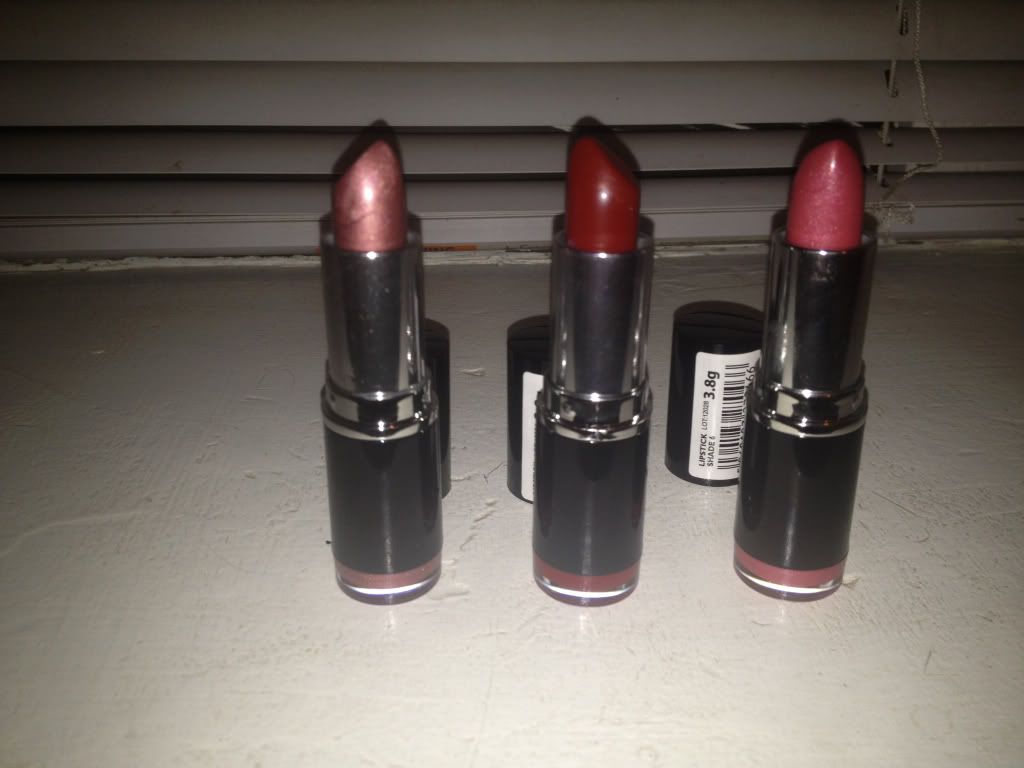 MUA lipsticks in Shade 9, 1 and 6
Collection Big Fake Mascara, and lasting Perfection Concealer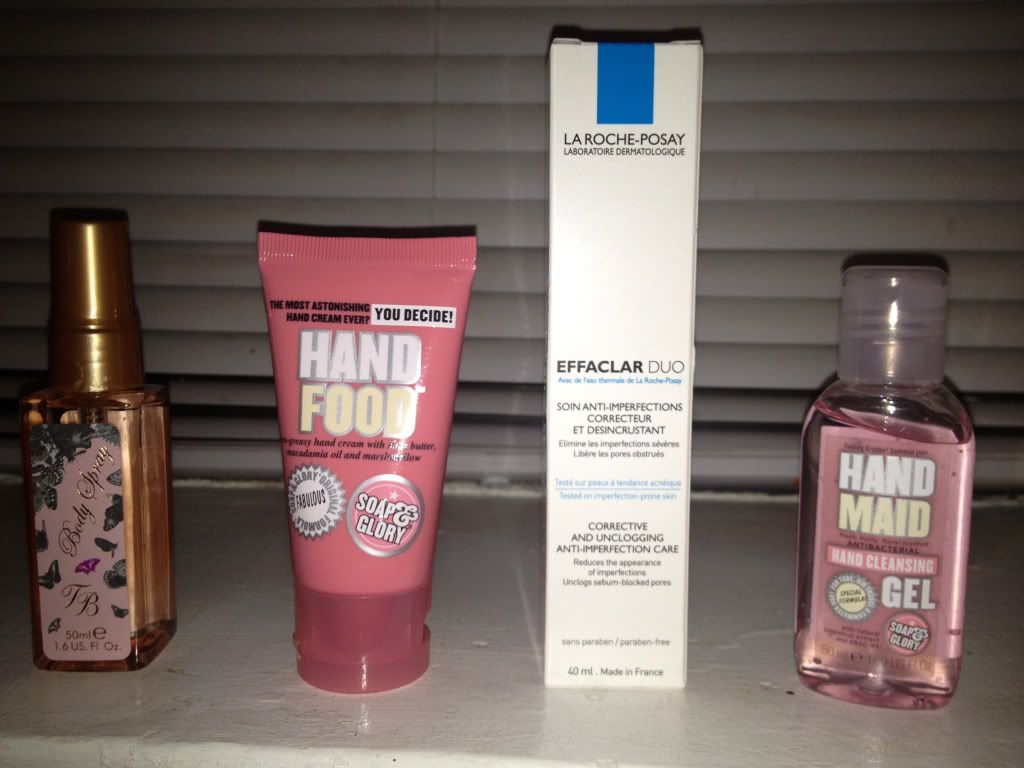 Soap and Glory Hand Food and Hand Maid, La Roche-Posay Effaclar Duo, and TB Body Spray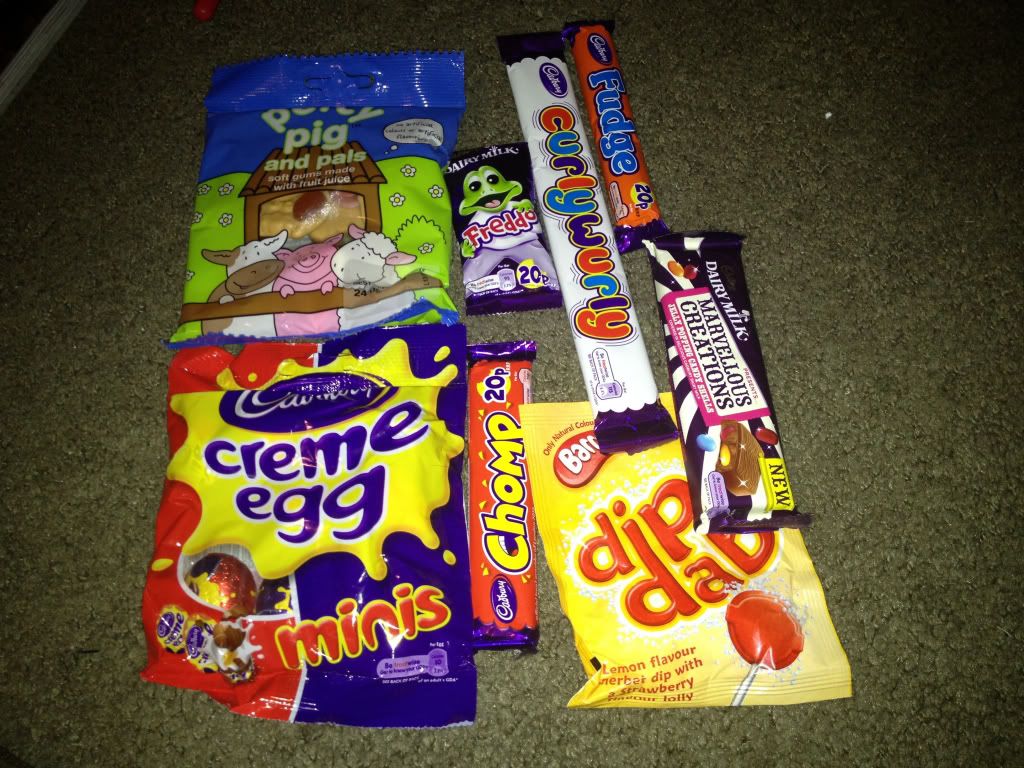 Loads of candy I can't get here and have never tried!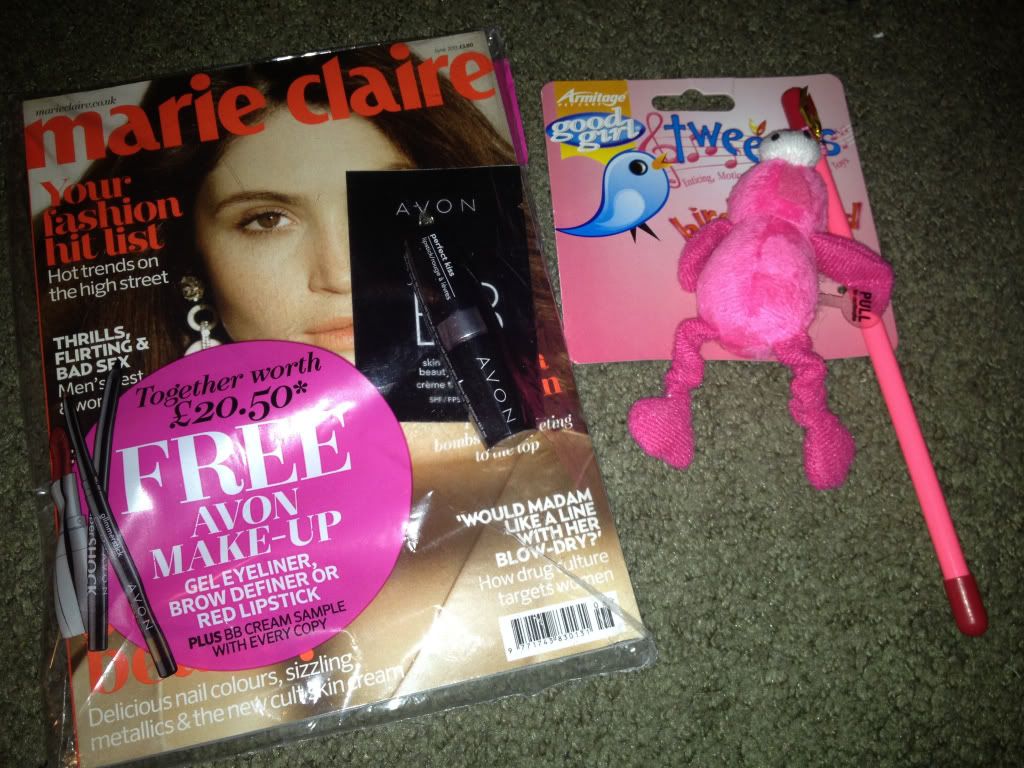 A magazine with freebie(EXCITING), and you for my panda Bear!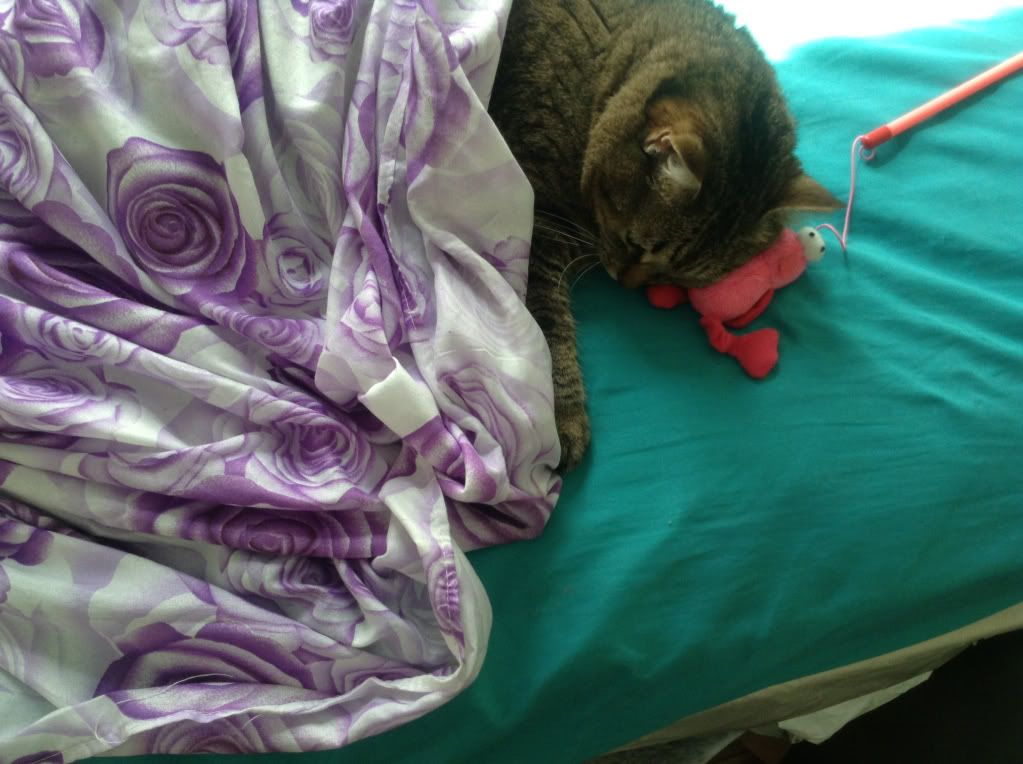 And here's panda sleeping after playing with her new toy. Too precious.
This was such a fun swap, my first swap ever actually. If you're curious to check out what I got her you should have a peek at her blog! It's one of my favorites! Thank you so much
Sophie!
I'm glad you decided to do this with me! We'll definitely swap again so if there are any UK products you know I should ask for, let me know. Have a great Sunday ♥
Follow me on my social networks, I love making new friends!