All time favorites are so hard. Honestly, that's why I like splitting favorites into decades and genres, it keeps me from deciding. These favorites may not be my 15 if you ask me a month from now, but they'd definitely be in my top 50. Music evolves and so do favorites. One day I'll do a favorites list that isn't limited to a certain number, and will include some hip hop, but honestly today, I'm just too sleepy.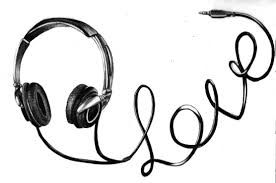 1.
Jacks Mannequin - Dark Blue
2.
Frou Frou - Let Go
3.
Imogen Heap - Hide and Seek
4.
The Spill Canvas - Polygraph Right Now
5.
Say Anything - Alive With The Glory of Love
6.
R.E.M. - Losing My Religion
7.
Gotye - Somebody That I Used To Know
8.
Nirvana - Come As You Are
9.
Ingrid Michaelson - Sort Of
10.
Sara Barellis - Gravity
11.
Regina Spektor - Us
12.
Tonic - If You Could Only See
13.
Seether ft. Amy Lee- Broken
14.
Mumford and Sons - After The Storm
15.
Ed Sheeran - Kiss Me
Well that's it. Quick post, hope you liked it. I'd love if you told me some of your all time favorites. Have a great day! ♥
Follow me on my social networks, I love making new friends!