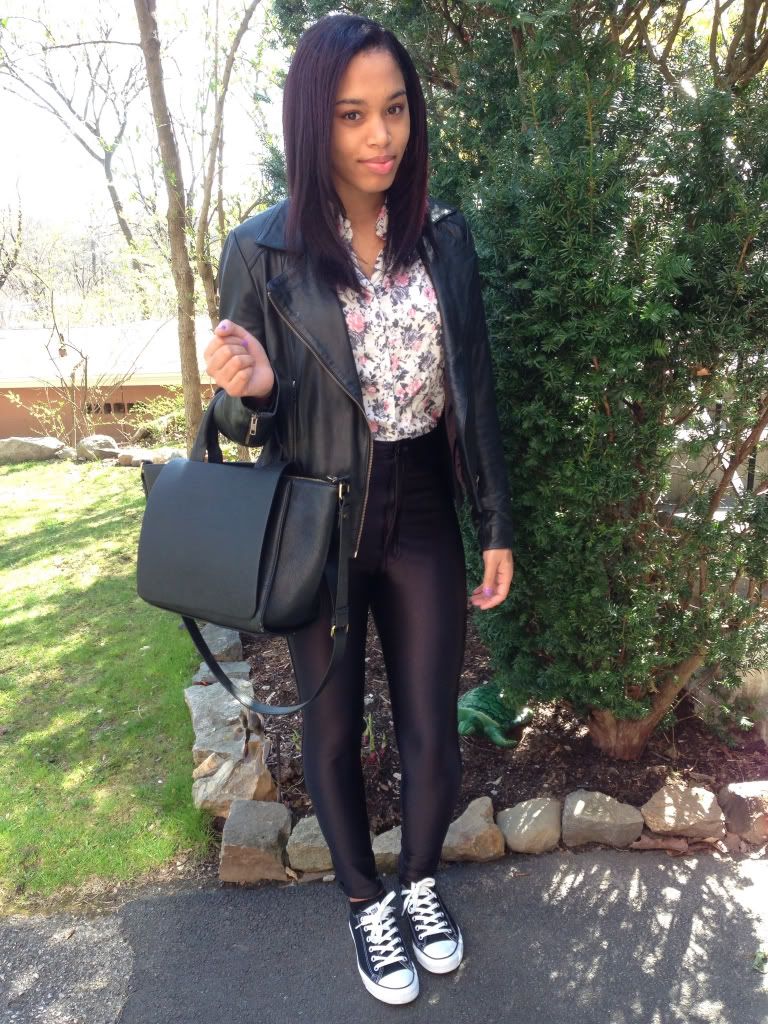 Jacket: Urban Code via ASOS | Top: Forever21 | Disco Pants: American Apparel | Sneakers: Converse | Bag: Zara
Hey guys! Im wearing the infamous AA disco pants with my new converse my darling boy got me! Ive had these pants for ages, and i love them, but they aren't worth the price. The crotch in mine are tearing apart and my sister has already replaces a pair and has similar issues. Still love the material and look though! I wore this on a trip to IHOP with the boy(what else is new) and some shopping. I love the spring trends right now but every time I go shopping I find nothing! I hate going into Forever21 and leaving empty handed. Oh well, I hope I have a good shopping day soon!
Sorry I've been slacking on posts! I'll throw in an extra one tomorrow, since I've fell of schedule! No real reason, life has just been hectic, and my work schedule is different this week as well. On top of that I've been feeling weak and blah, but it's getting better! I'm off to work, and then home to the gym and to cook...something. Lol. Have a great day guys! ♥
Follow me on my social networks, I love making new friends!