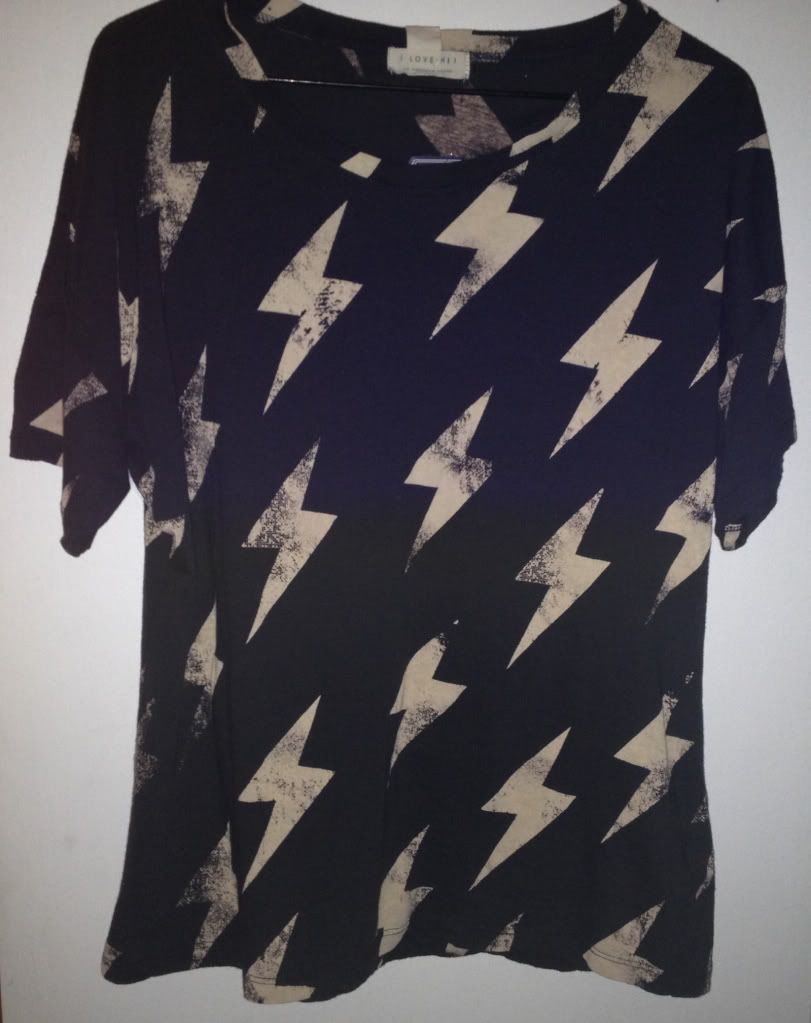 Lightning Bolt Shirt $16.80.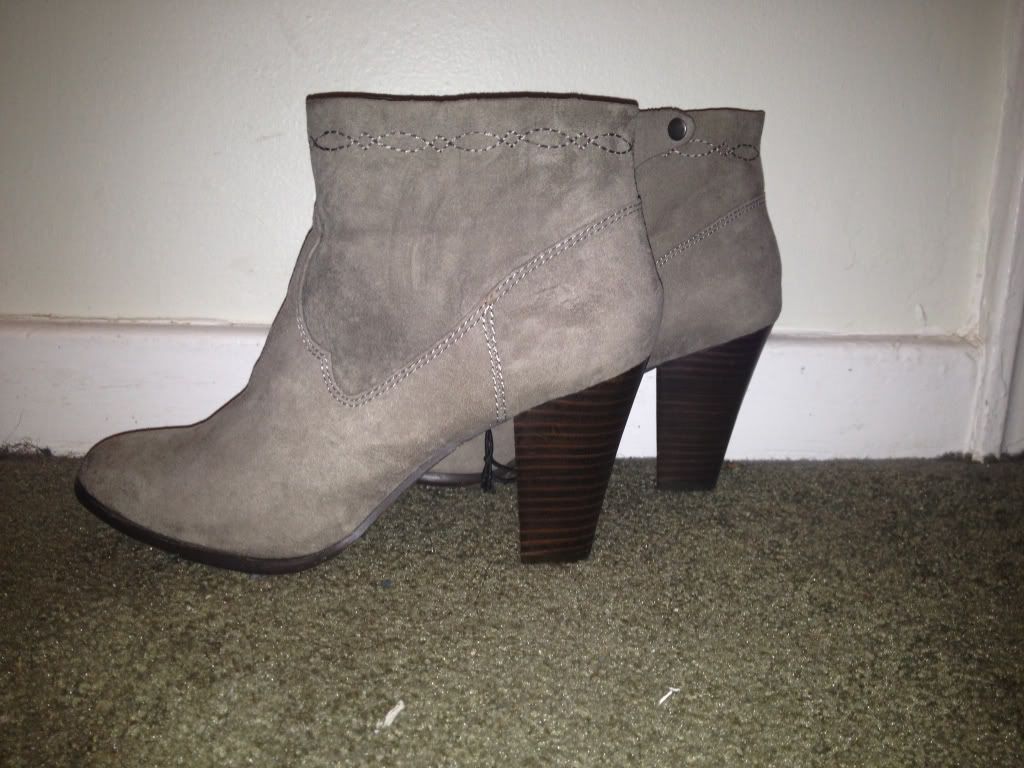 Grey Ankle Booties $19.99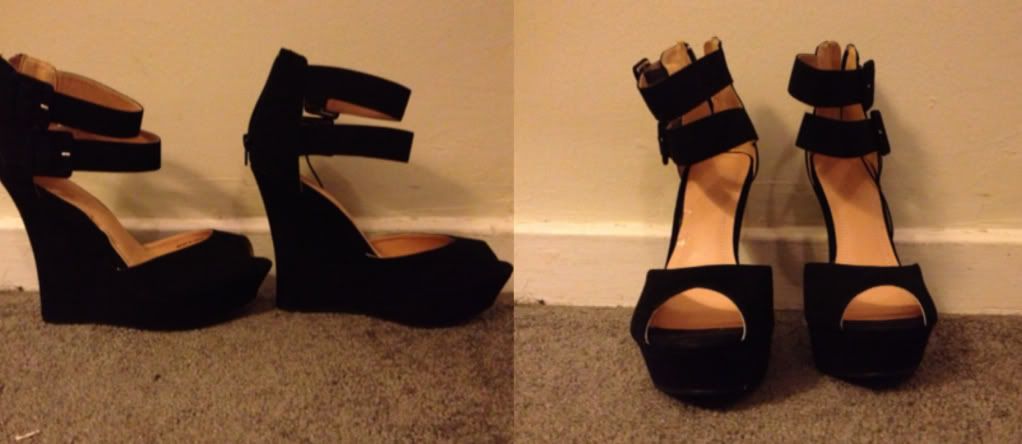 Peep Toe Wedges $15.99
Quick little haul from Forever21! The shirt was the only full priced item. The sale was amazing this year, especially on the shoe front. The place was full of shoes! Not all my size, but I plan to hit up a few more Forever21 stores before the sale is over. I would love to find more ankle boots. These gray ones are going to look cute with everything, I'm so excited. I've already worn the wedges to a
Pre-Oscar party
and they were a bitch to break in, but too cute to be upset about. Do you like haul blog posts? Let me know!
♥