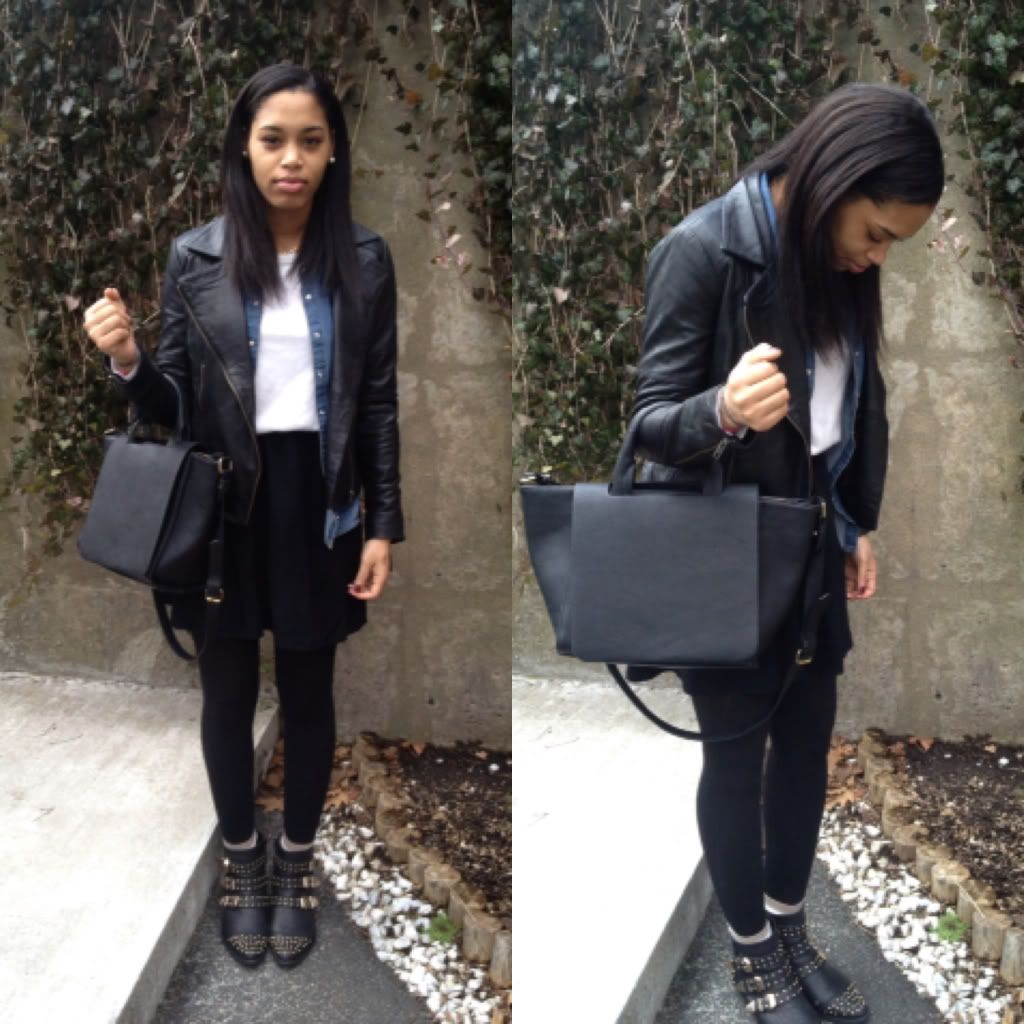 Sweater: Forever21 | Denim Shirt: H&M | Skirt & Socks: Target | Tights: Hue | Shoes:
Shoe Republic 'Arly'
| Jacket:
Urban Code Leather Biker Jacket(ASOS)
| Bag: Zara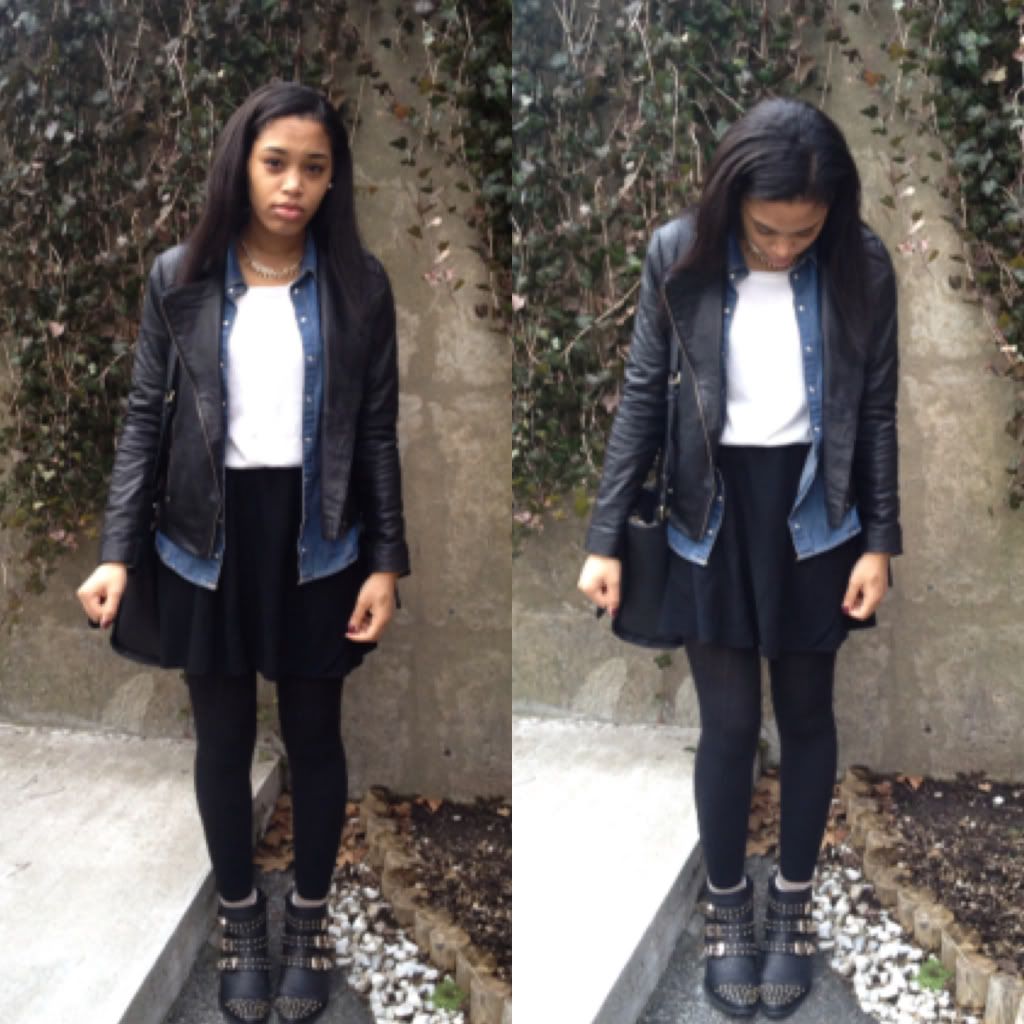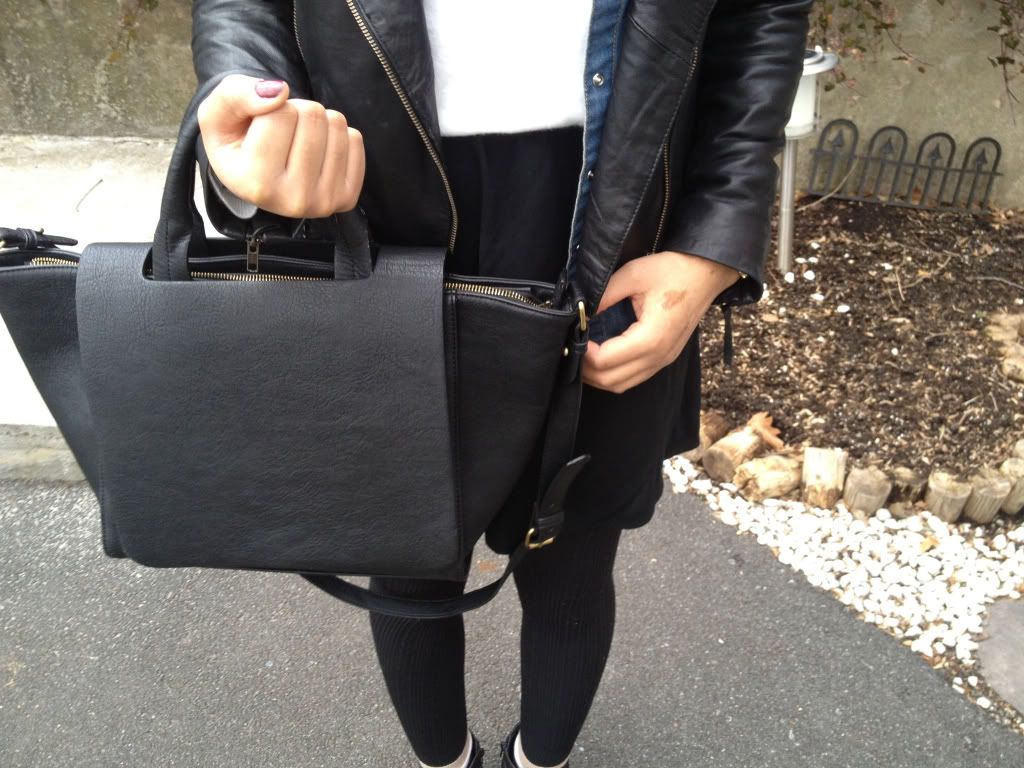 Ugh, my hair. It was foggy, my hair puffed up immediately. Oi vey. I'm trying a new style of outfit posting. Not much of a change but its a little different. I wore this to go to the recruiters with the boy, and then the mall. I've never mentioned this on the blog, but I'm a former(about to be current) military girlfriend. Me and Clint started dating in 2008 while he was an active duty Marine, so the first bit of our relationship was long distance. 4+ years later we're still together and he has decided to re-enter the military through The National Guard. I'm excited because this is a new big step for him. Also he's only gone one weekend a month! Unless he deploys of course. Are you guys interested in what it's like to be a military girlfriend, or having long distance relationships? Let me know!
♥