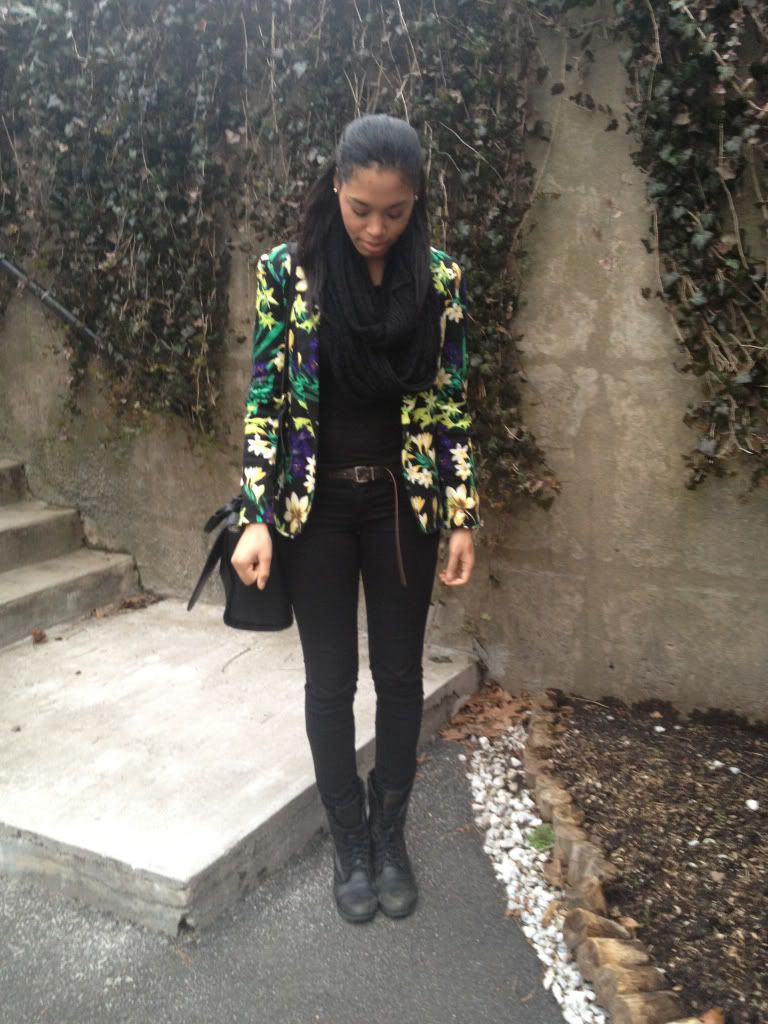 Shirt and Blazer: Forever21 | Pants: Garage | Boots:
Steve Madden Troopa
| Bag: Zara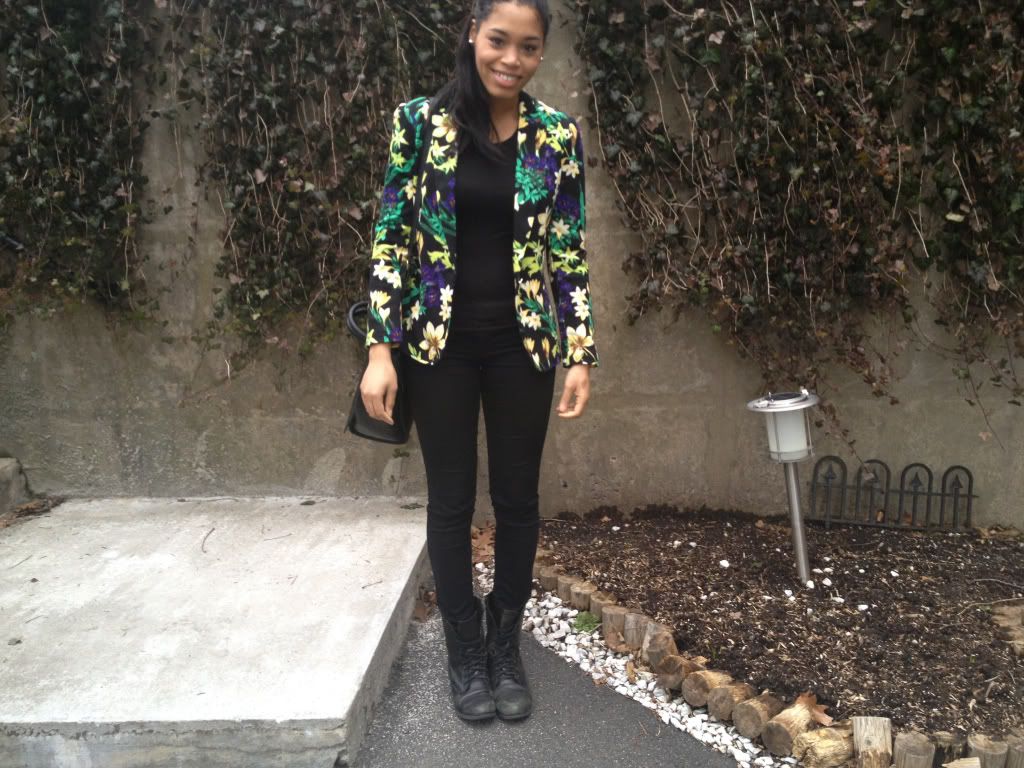 Hey guys! I wore this for a gloomy day at work and a trip to Target with the boy! I love the floral blazer that I bought in my
haul
. I received a ton of compliments. As I'm writing this, I'm laying with the boy watching Parenthood. We stumbled across it on Netflix and I've heard some great things about it, so we started it and are loving it. We're currently on the last available season, which is season 3. We plowed through these seasons in 3 days. It's really interesting! I wish I could have spent all day watching it, but I had a meeting on my day off, so half my day was gone. By time you read this, there may or may not be a week or so that has passed. I don't always post my outfit posts right after I take them, because I don't write them until days later. I'm almost playing catch up! Plus at times I have other things I want to post so I like to space my outfits even more. Hope everyone's day is great!
♥