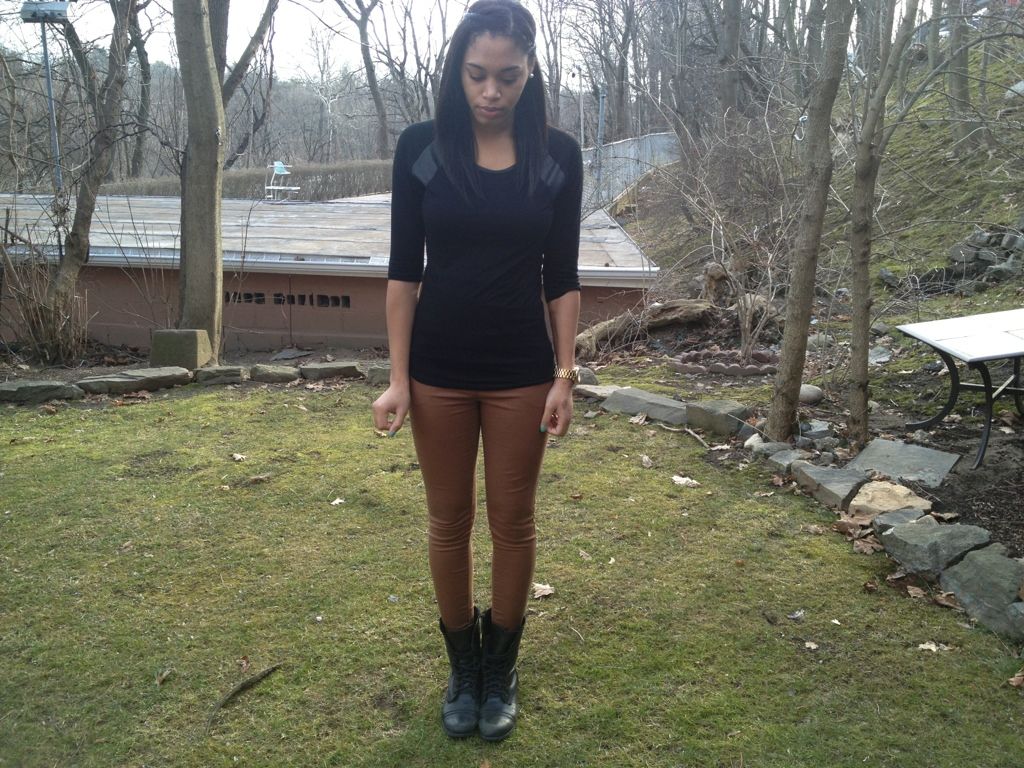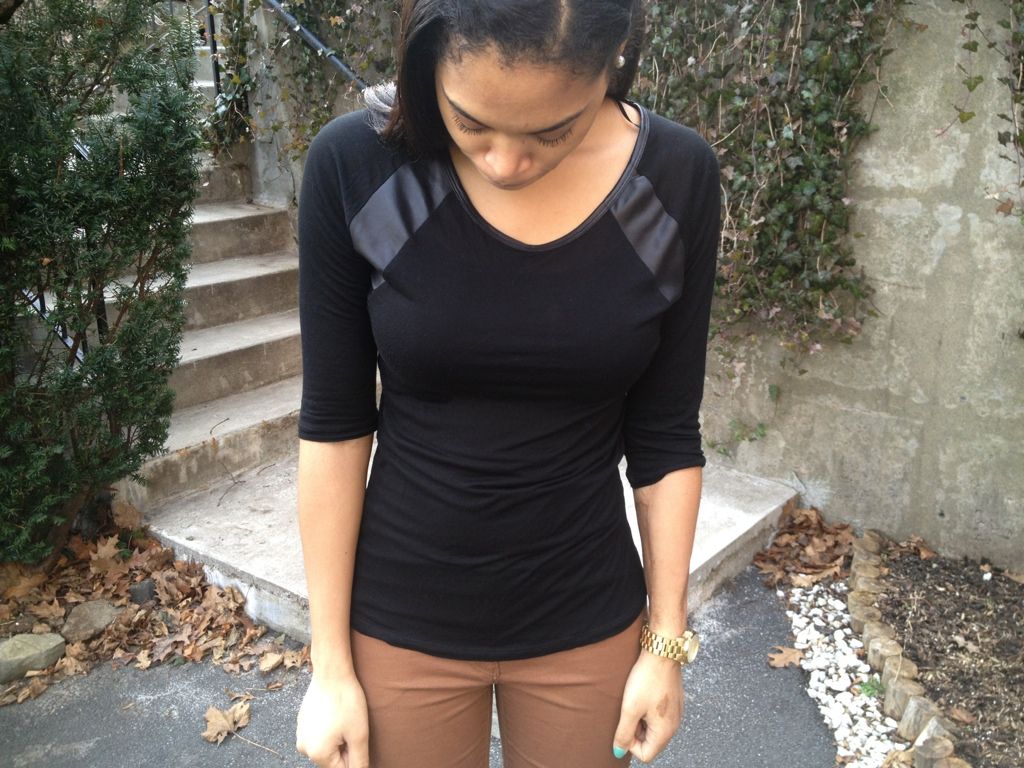 Top: Zara
Pants: H&M
Boots: Steve Madden Troopas
Watch: Michael Kors(MK5055)

I really love anything that has leather panels. I picked this up in the Zara sale and I love it. It pairs well with just about every bottom I own. This was my OOTD for an IHOP date with my trusty photographer/best boy/love of my life. We were both dying for whole wheat pancakes and spinach omelets. It was a very chill(as in cold as fuck and as in relaxing) day, which I very much appreciate, because working with children can sometimes wear me out! I could barely take these photos as my nips slowly froze off. Don't worry though, they survived.
Stay fashionable! ♥