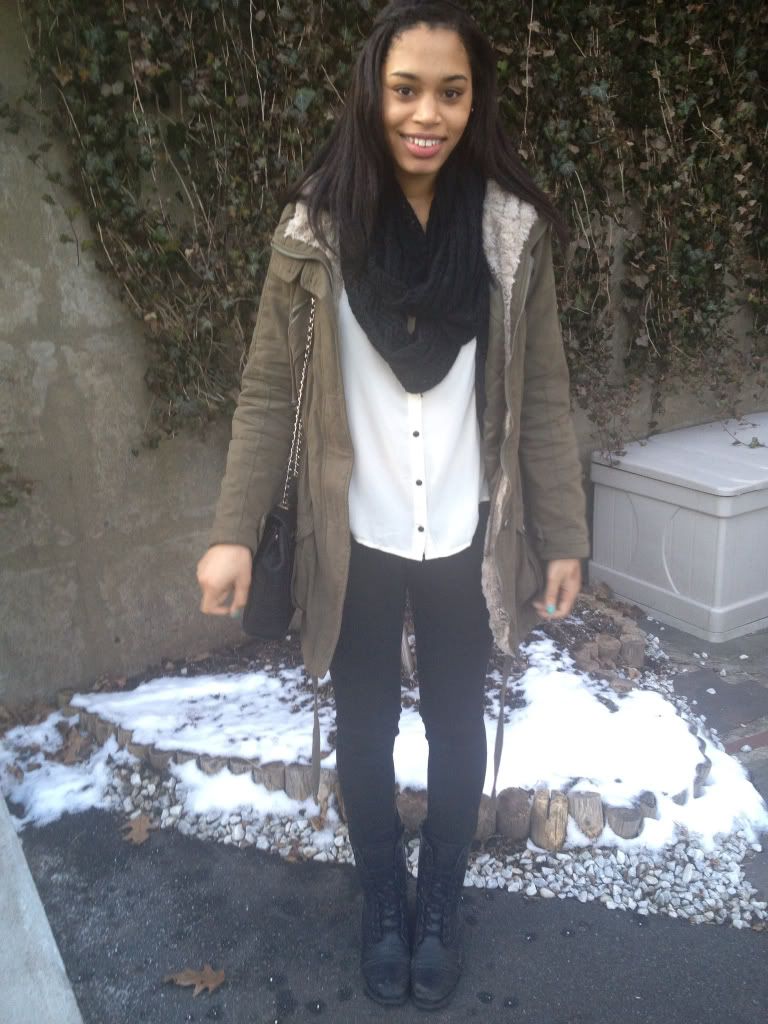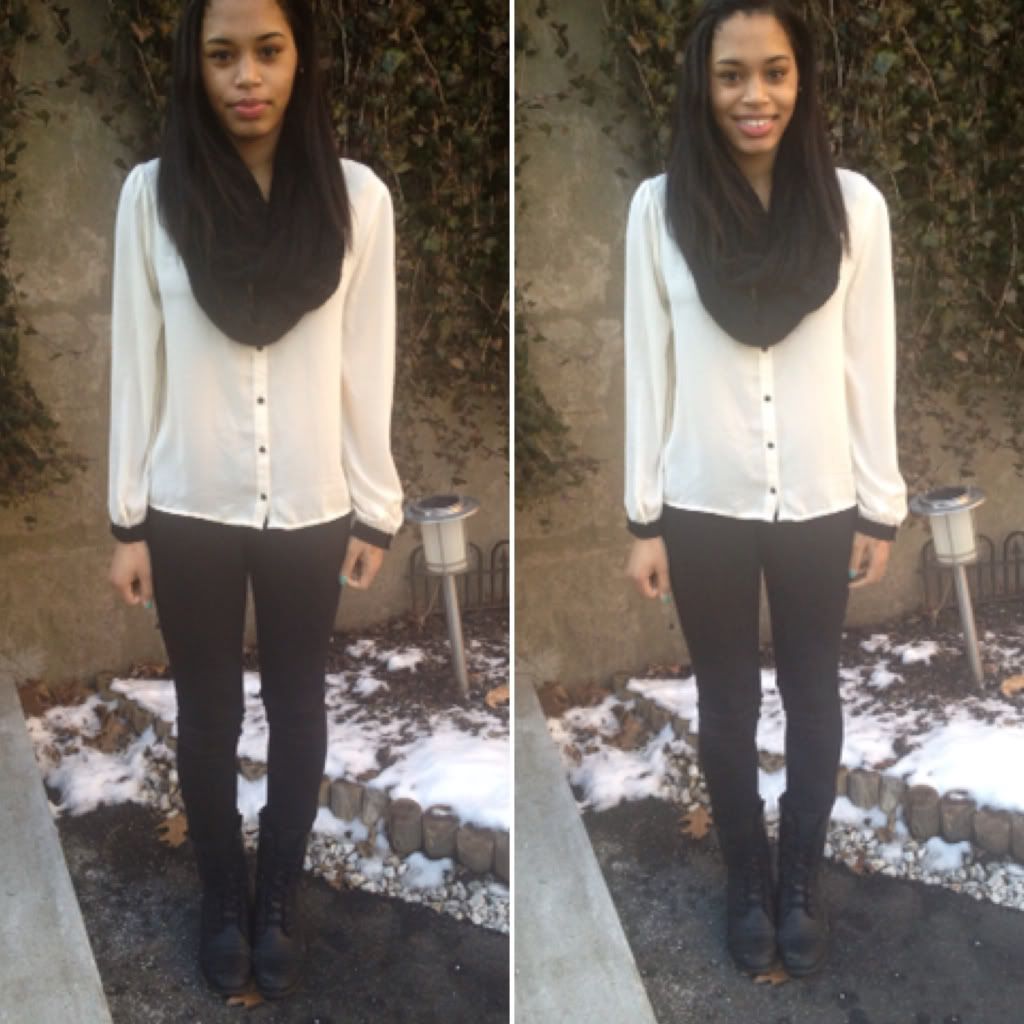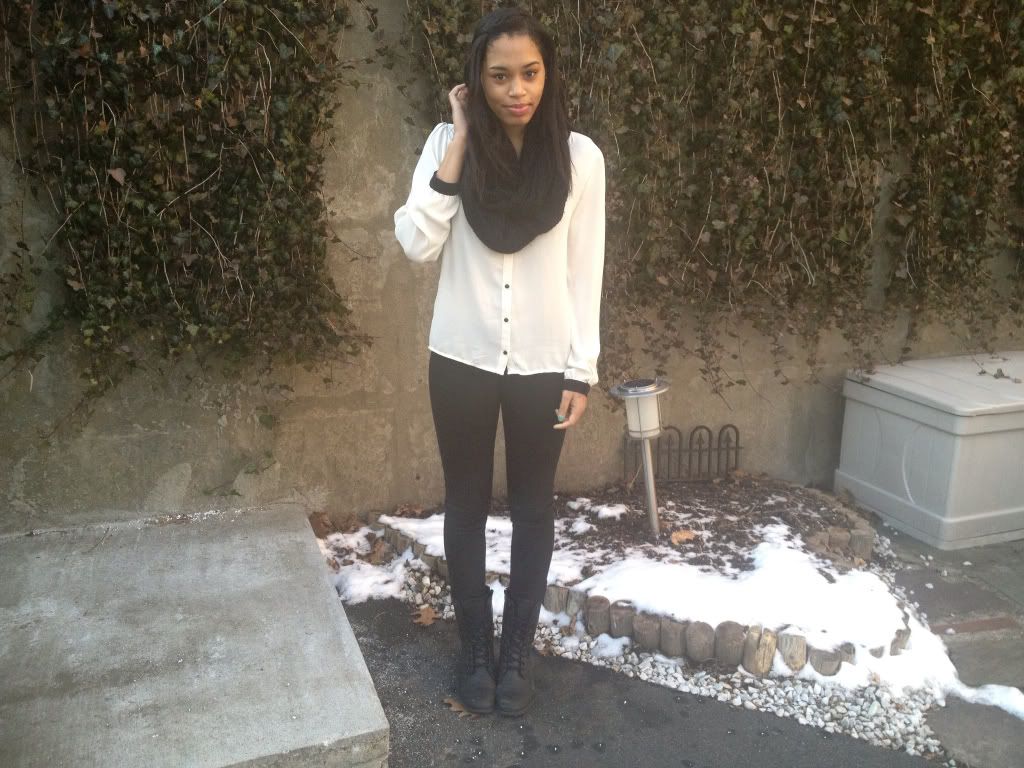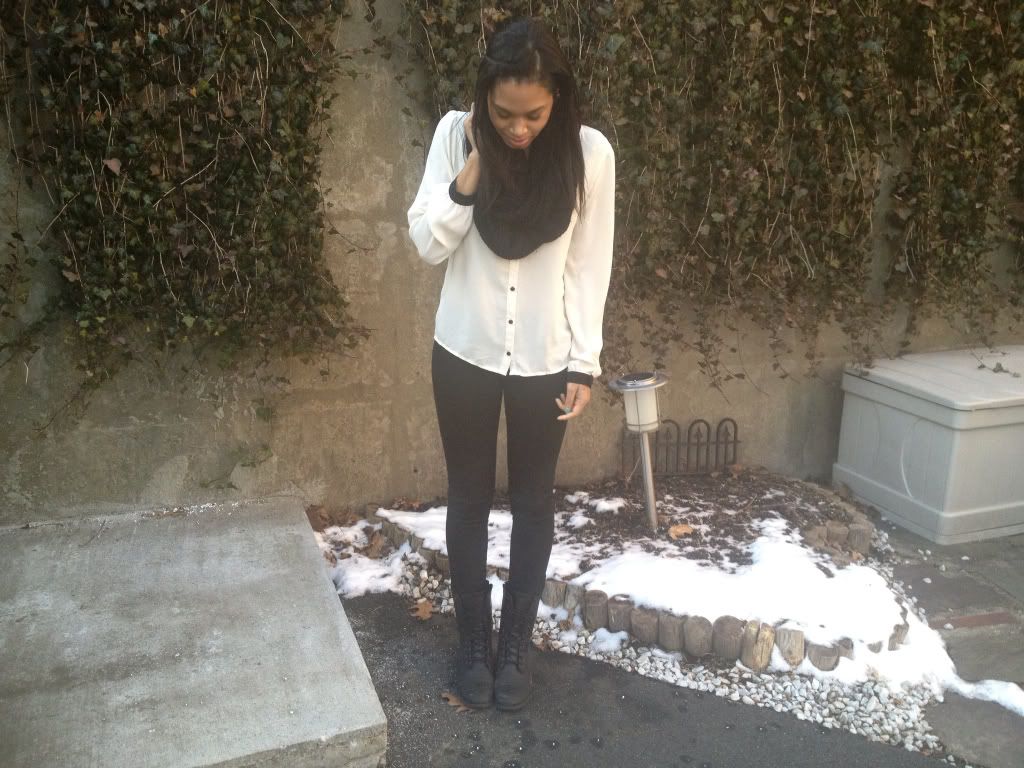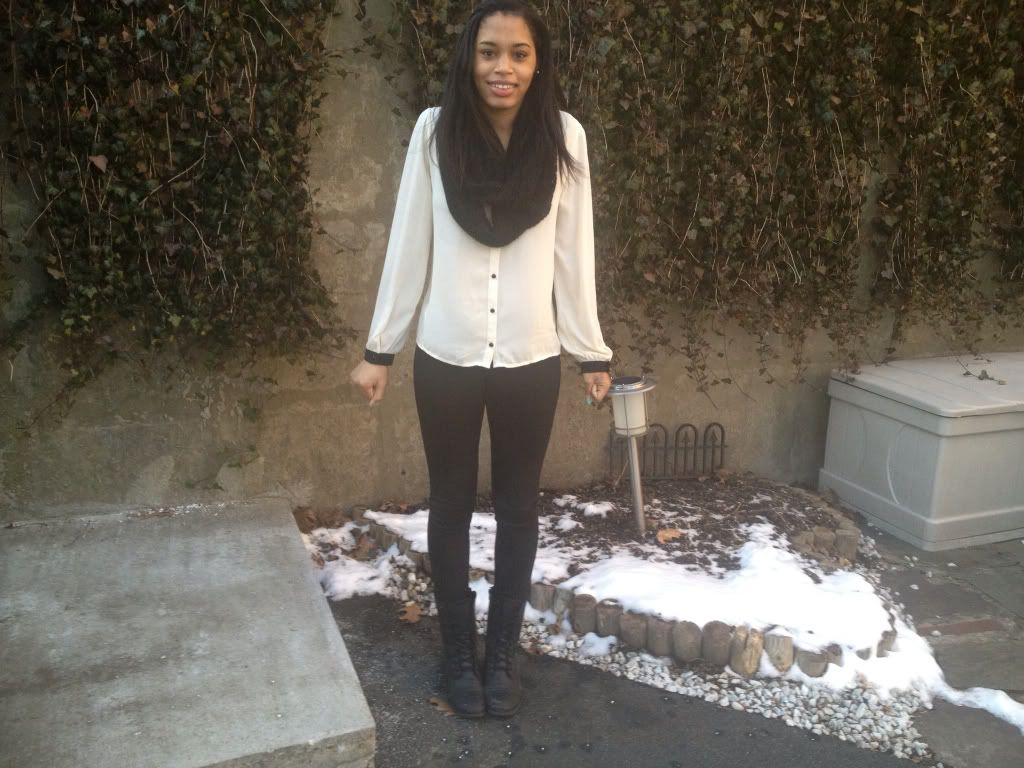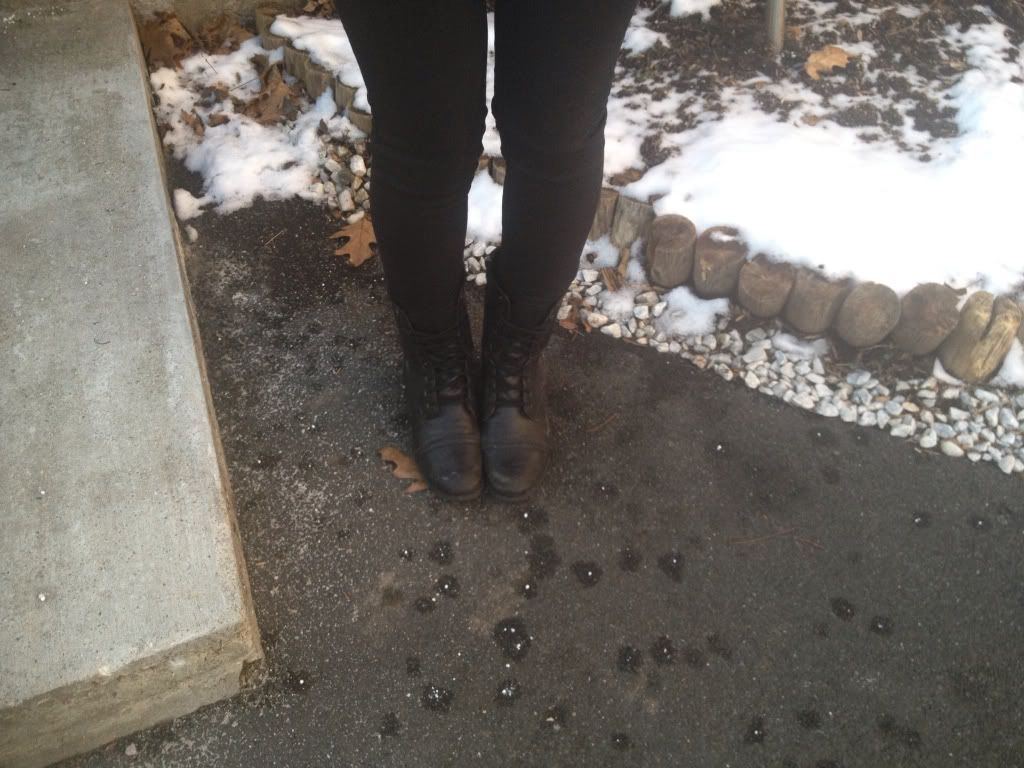 Top: Forever21
Pants: Garage
Coat: Forever21
Scarf: H&M
Boots: Charlotte Russe
Bag: Zara

It was cold as a motha out there, that I will tell you. I don't remember what I was doing this day to be honest. Me and the boy probably went to target and the gym, as per weekend usual!
What do you guys do on the weekend? Anything you and your mate do that isn't super special, but special to you?
Stay fashionable! ♥