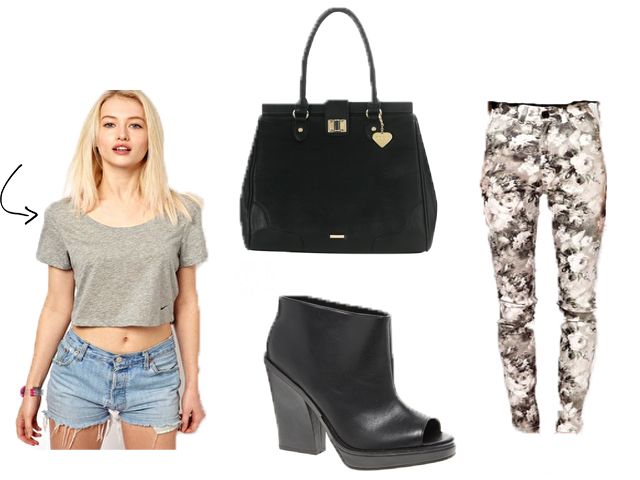 nike crop top
|
floral pants
|
marc b 'tori'
|
taxi heel
Hi guys! EtailPR is running an AMAZING contest right now including a £75 Marc B voucher and a £175 ASOS voucher! Super exciting! I decided last minute to enter but you guys still have a day or two left to enter! You can click
here
to get all of the nitty gritty details!
I chose the Tori bag in black to style! So chic for spring. Click this link
http://bit.ly/W2WIcU
to check out more of Marc B's collection!
This is what I chose as my outfit! Monochrome is so in for Spring and these pants are AMAZING! High waist, slim fit, can't get any better. What are your favorite looks for spring? Let me know!
Stay fashionable ♥