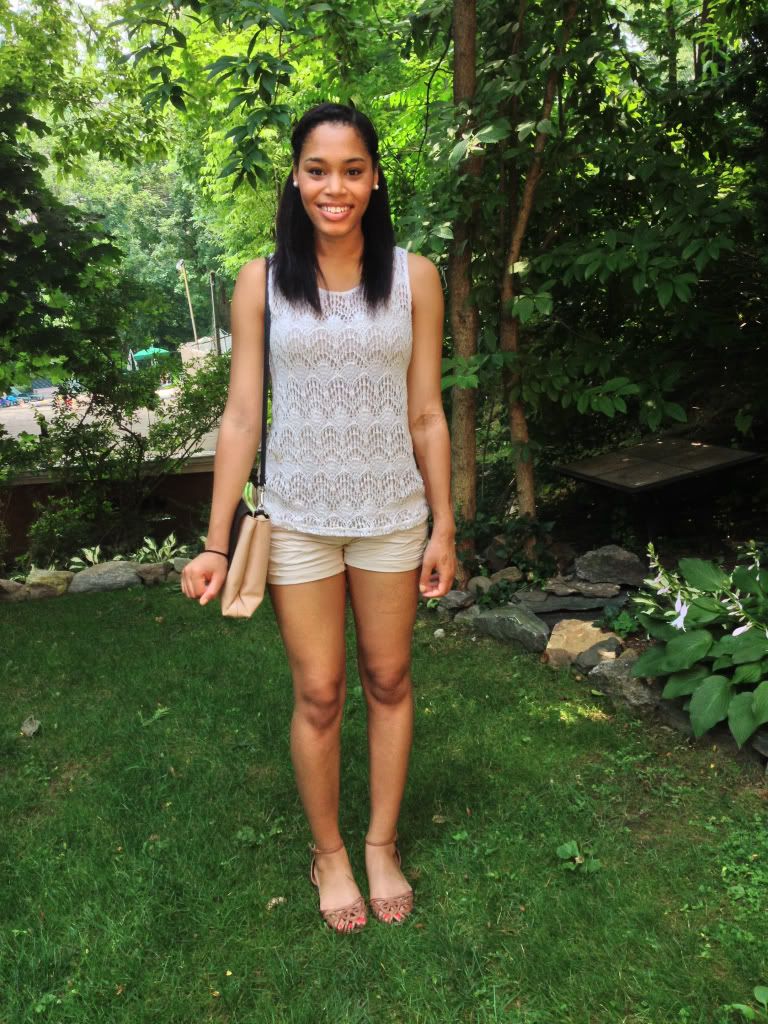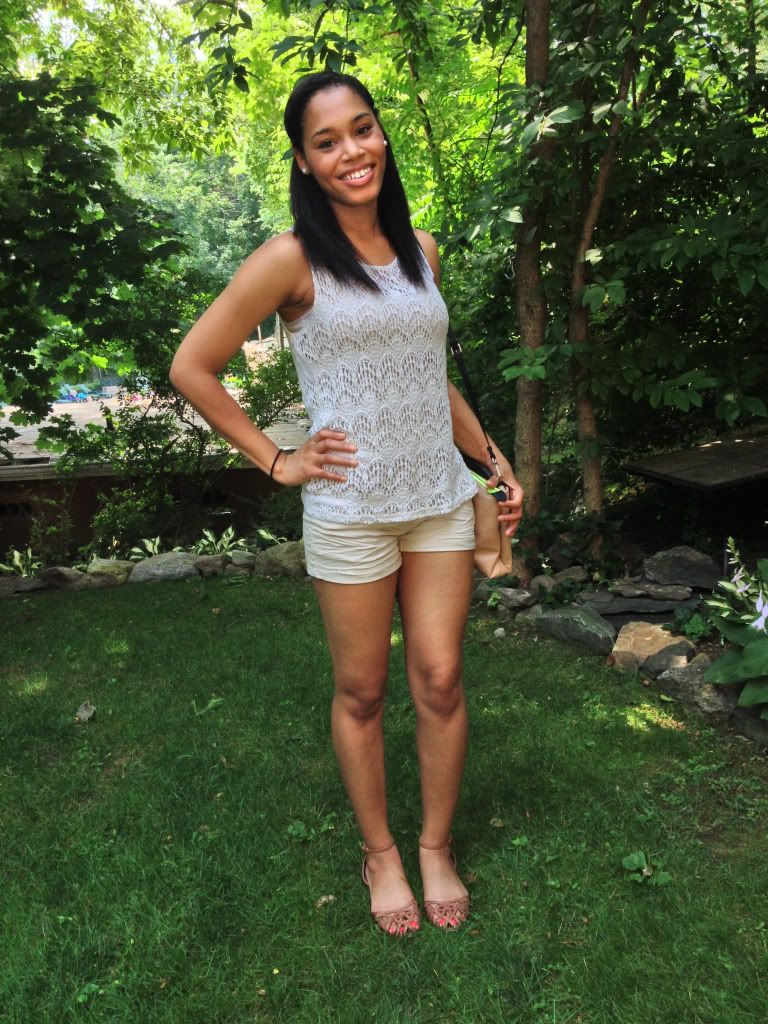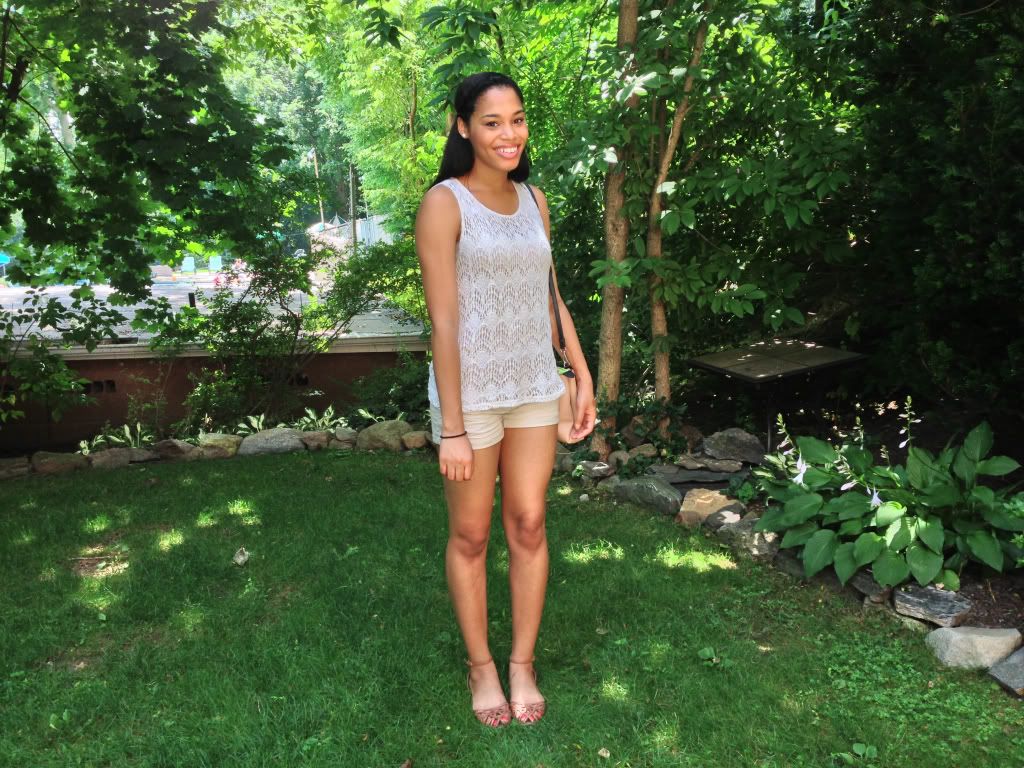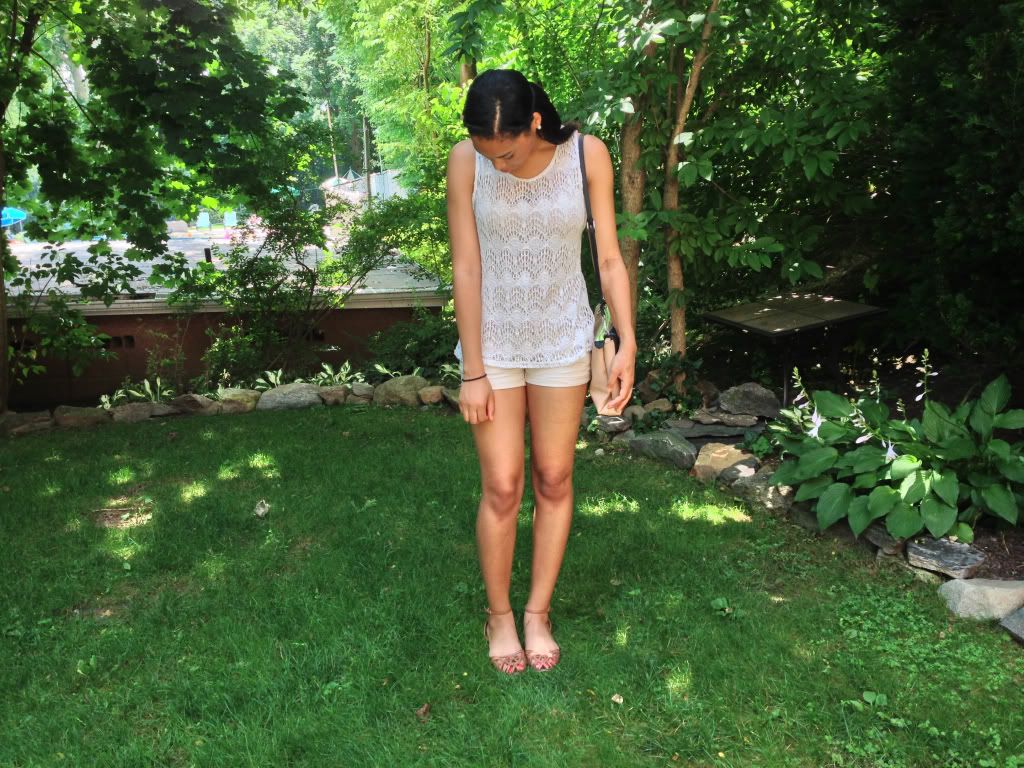 Top: Forever21 | Shorts: H&M | Shoes: Steve Madden | Bag: Zara
I'm at that point now. I miss wearing real clothes. Yesterday I wore a work shirt and basketball shorts. I am no sort of put together. This is what summers at my job do to me. I forget about makeup or my hair or nail polish. I look at these photos and I kinda feel jealous. Of myself. Weird. I wear outfits like this often on the weekends because its scorching here. We're currently always between 95 and 100 degrees. I love the heat but working with children for 6-8 hours in the heat is kind of annoying. I'm working on some cool summer things in NYC though, so look forward to outfit photos and lifestyle posts! That's all for today! I'm going to lounge around and straighten my hair while watching White Collar. Hope you guys are doing well!
Follow me on my social networks, I love making new friends!
IG: @trinawears