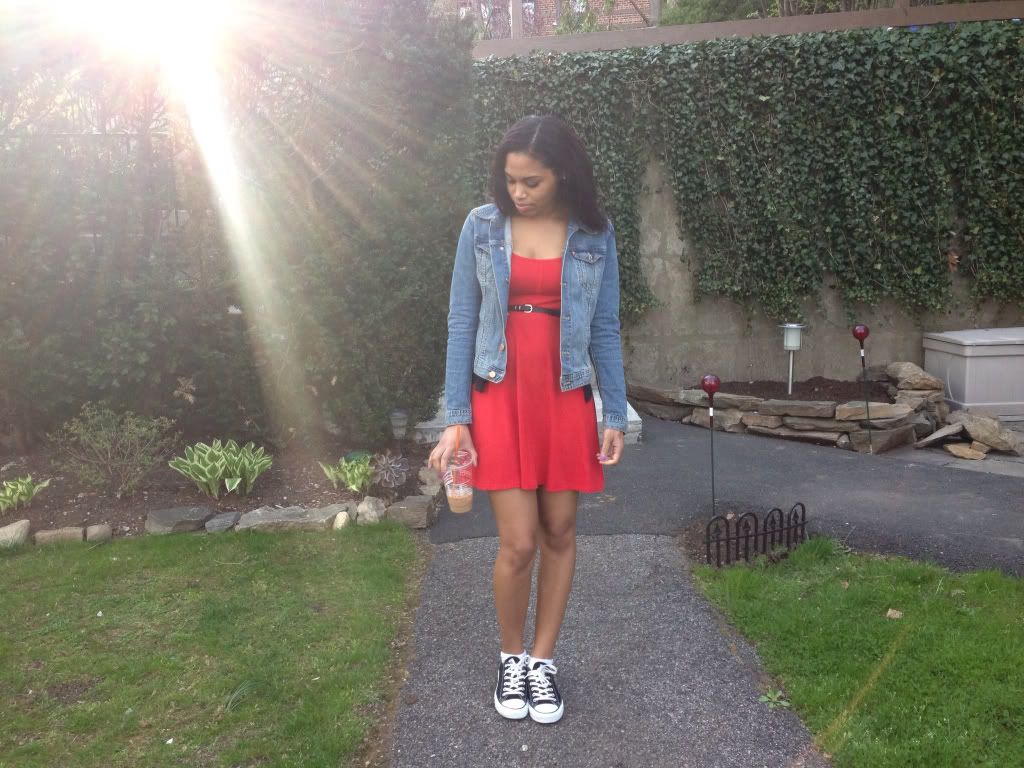 Dress: Target | Jacket: H&M | Shoes: Converse
I love Sundays. I currently do not work Mondays, so there's no work pressure or weekend sadness going on. Just quality time with me and my boy. We almost always do IHOP, which is a slightly unhealthy choice for us, even though we choose whole wheat and turkey options. It's just too good though! IHOP is usually followed by Dunkin Donuts and relaxation time until Sunday TV starts. We're currently watching Mad Men followed by Game of Thrones. Mad Men took me a while to fall in love with, but it is just SUCH a good show. On Sundays I dress as comfy as possible and dresses and skirts are always my first pick. Simple effortless and cute. Target's fashion is pretty basic but they produce some good quality pieces. Target is my absolute favorite place to shop for absolutely everything! I also don't wear makeup on most Sundays, hence the lack of photos and face. Haha.
P.S. I skipped this weeks music post. I was feeling uninspired and didn't want to force it. I'll be back next week though. Hope you all are forgivingl! ♥
Follow me on my social networks, I love making new friends!