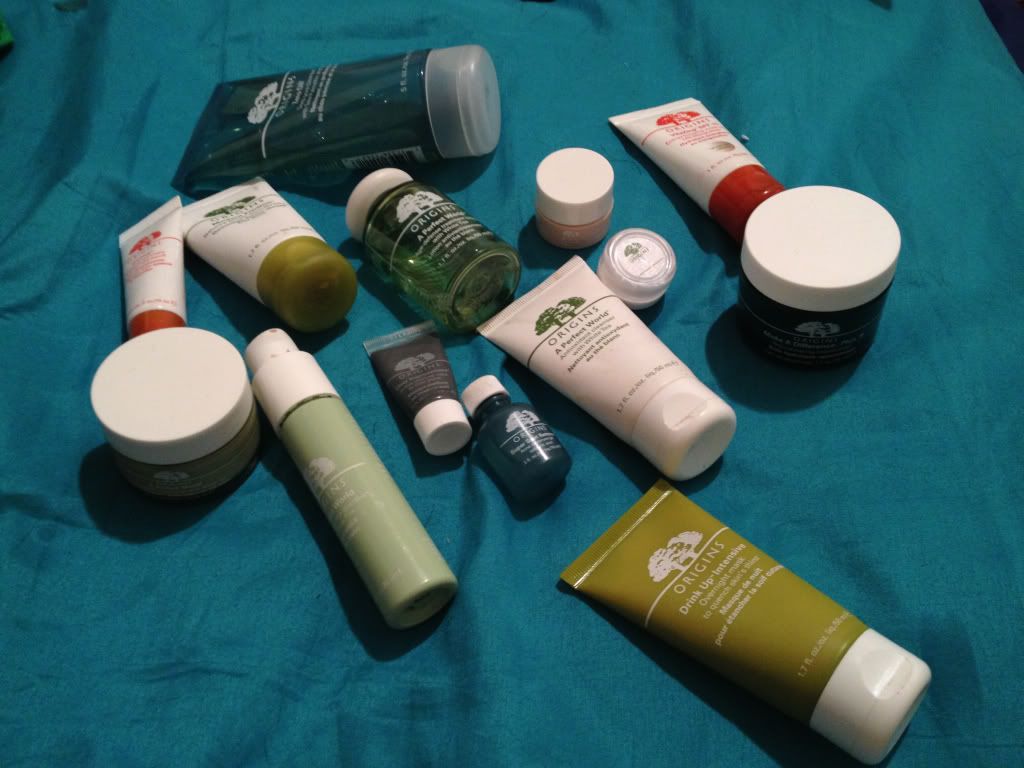 Hey guys! I am a growing skincare junkie and my current and all time favorite brand is Origins! I thought today I would show you my collection, and explain how I afford "luxury" skincare on a budget. I believe that skincare is most important when it comes to beauty. I will always choose a $50 moisturizer over a $50 foundation. There is great affordable skincare out there but for better ingredients in most cases it's best to invest. Origins in my opinion is on the reasonable side of high end skincare. *Cat Disclaimer* She woulddd not move! So I just included her, hope you don't mind! On to my collection:
Cleansers and Scrubs: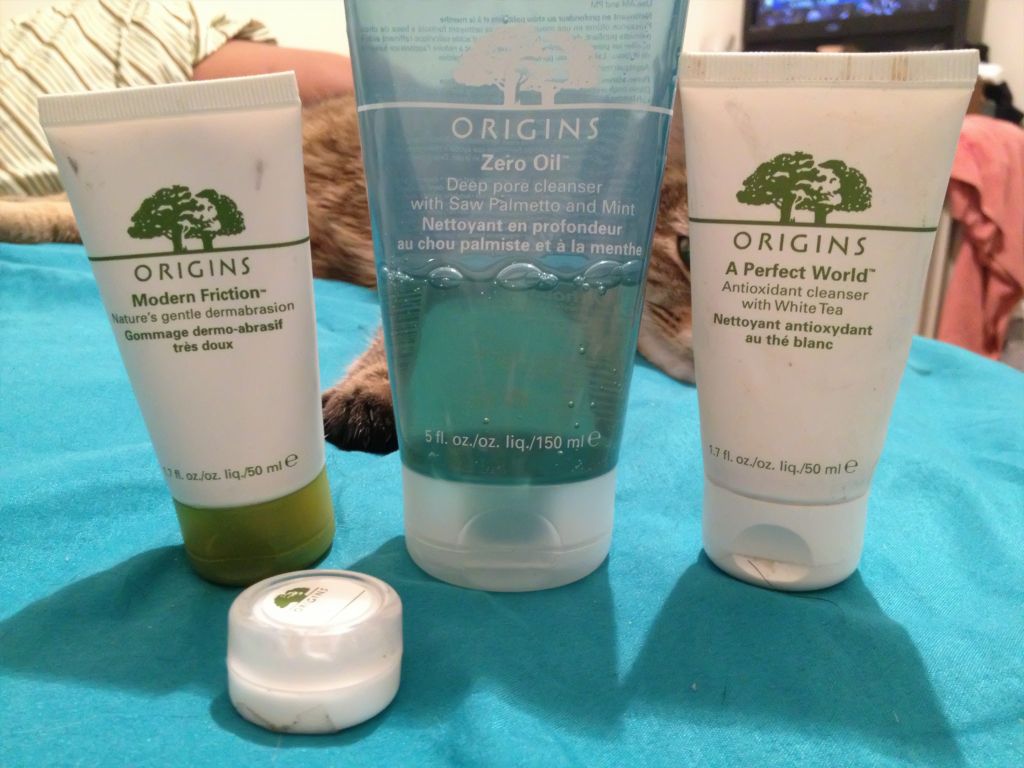 Modern Friction, Zero Oil, A Perfect World, Check and Balances(sample)
Moisturizers: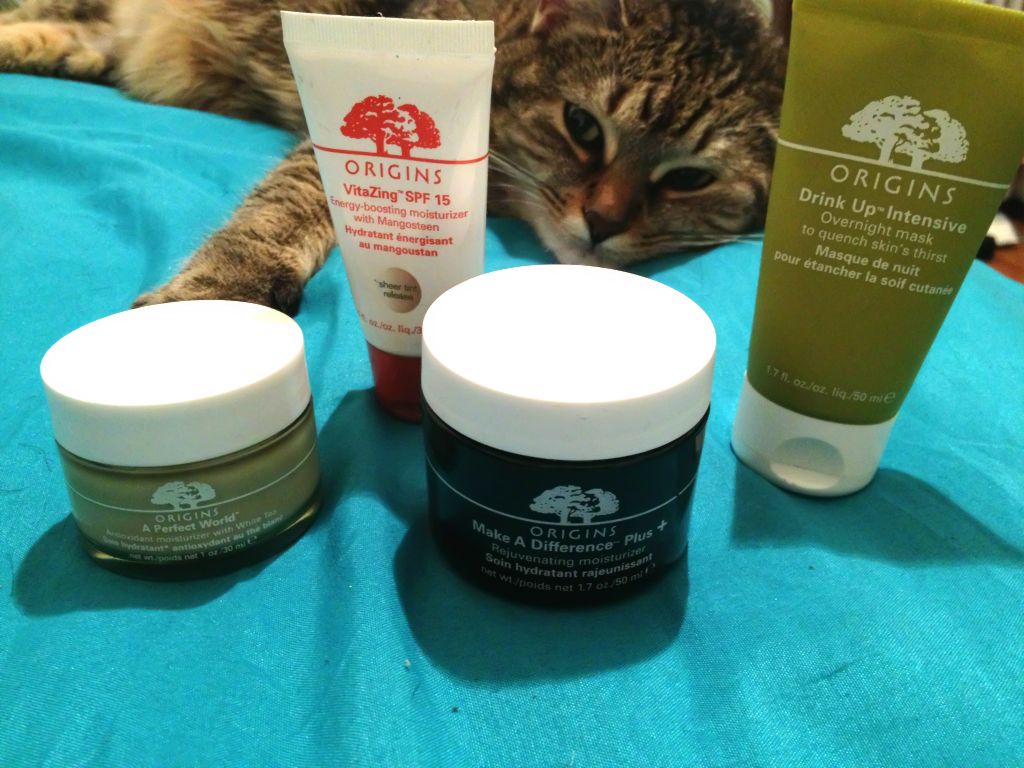 A Perfect World, Vitazing, Make a Difference+, Drink Up Intensive Overnight Mask
Eye Creams, Toners, Spot Treatments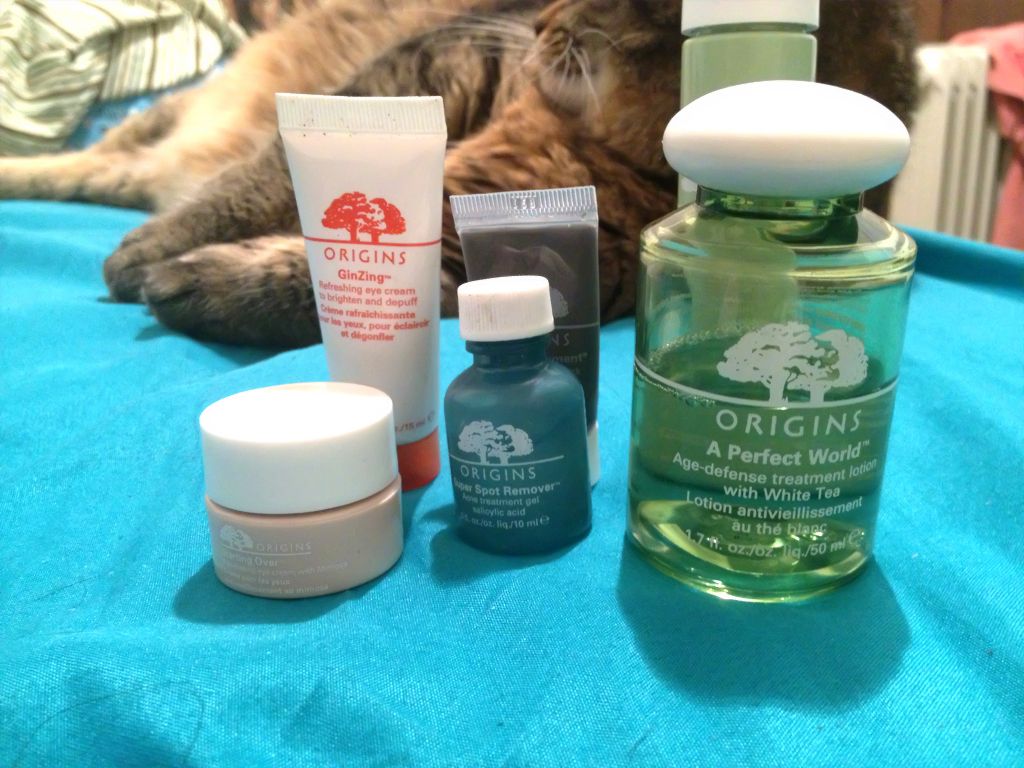 Starting Over, Ginzing, Super Spot Remover, Clear Improvement Mask, A Perfect World Serum, A Perfect World Toner
I will eventually be doing reviews on all of them, but I'll quickly say that my top three Origins products are: High Potency Night-A-Mins(finished and therefore not pictured), Zero Oil Cleanser, and Clear Improvement Mask! Now here are some ways you could get affordable skincare!
>
eBay!
You can find so many products or samples of products on eBay! Everyone's skincare is different so trying out samples save you money while experimenting.
>
Deals!
The Origins site is ALWAYS running promotions for money off, or free sample with purchase! Also they have great value sets year round, but even better during the Christmas season! That goes for all brands! Department stores also come through when not comes to sets and promotions online and in stores!
>
Ask for samples!
Counters and stores are usually willing to give samples without a purchase! Try it out and save up! I'm currently on a sample of Checks and Balances that is lasting forever!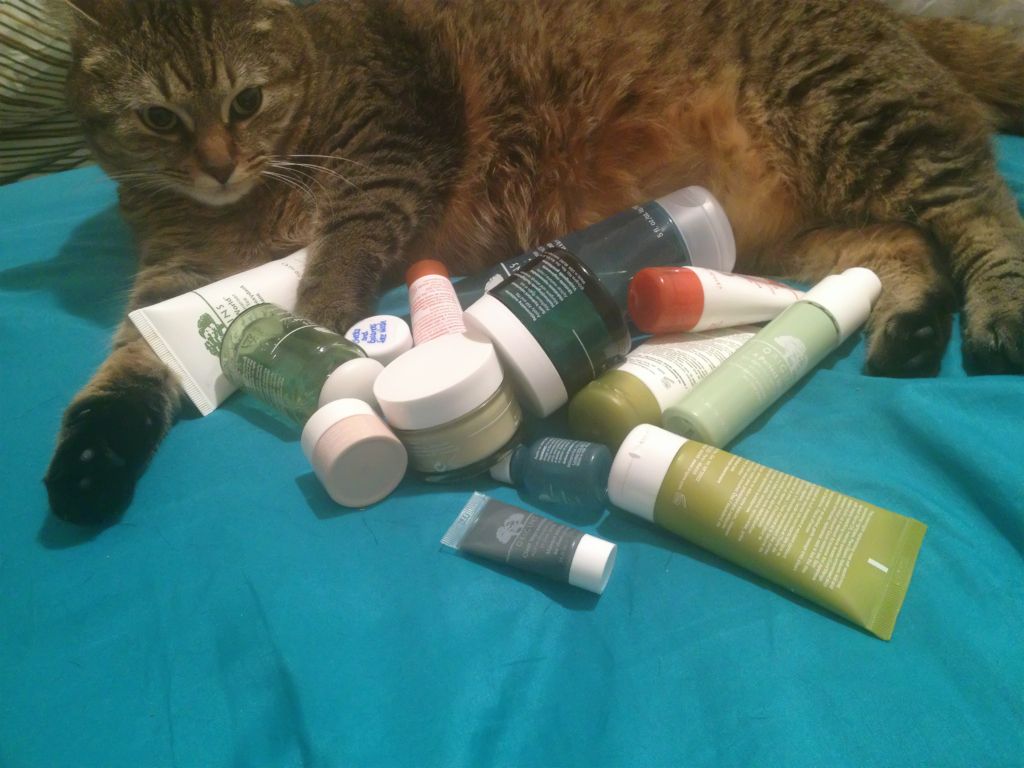 I thought I'd leave you with a picture of my cat playing in the skincare! She was really having a ball, all of this stuff eventually ended up on the floor! Thumbs up to Origins for durable packaging! Have a great day guys! ♥
Follow me on my social networks, I love making new friends!