Hey guys! Here with another music post! Sorry about last week, I just wasn't having a great music week so I skipped it! I'm working on never skipping it again though. Lol. I'm doing a different style of music posts today! Big thanks to
Lauren
for suggesting a YouTube playlist. Silly me I'd never thought of it. I'll plan to do this every week now! Thanks again Lauren, and guys please check out her blog, it's one of my favorites! On to the list! It's off of the Lumineers Pandora station again. I'm obsessed with that station right now! You can listen to the playlist.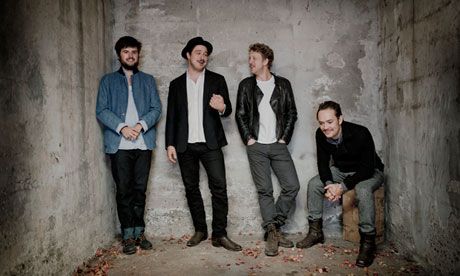 Mumford and Sons (image via google)
1. Mumford and Sons - Babel
2. The Lumineers - Submarines
3. Of Monsters and Men - King and Lionheart
4. Mumford and Sons - Little Lion Man
5. Vampire Weekend - Cape Cod Kwassa Kwassa
6. The Lumineers - Scotland
7. Florence and the Machine - Heavy In Your Arms
8. Band Of Horses - The End's Not Near
9. Phoenix - Armstice
10. Whitley - More Than Life
You can view the playlist
HERE
.
As always, leave me suggestions for music to look into! Have a great day guys! ♥
Follow me on my social networks, I love making new friends!