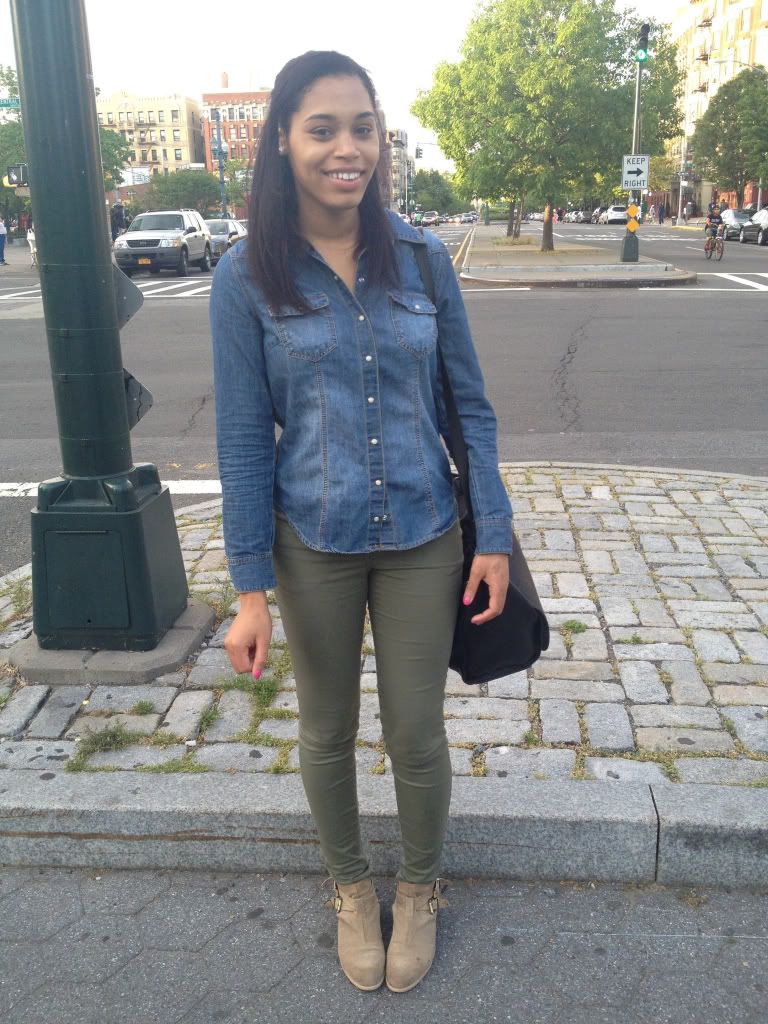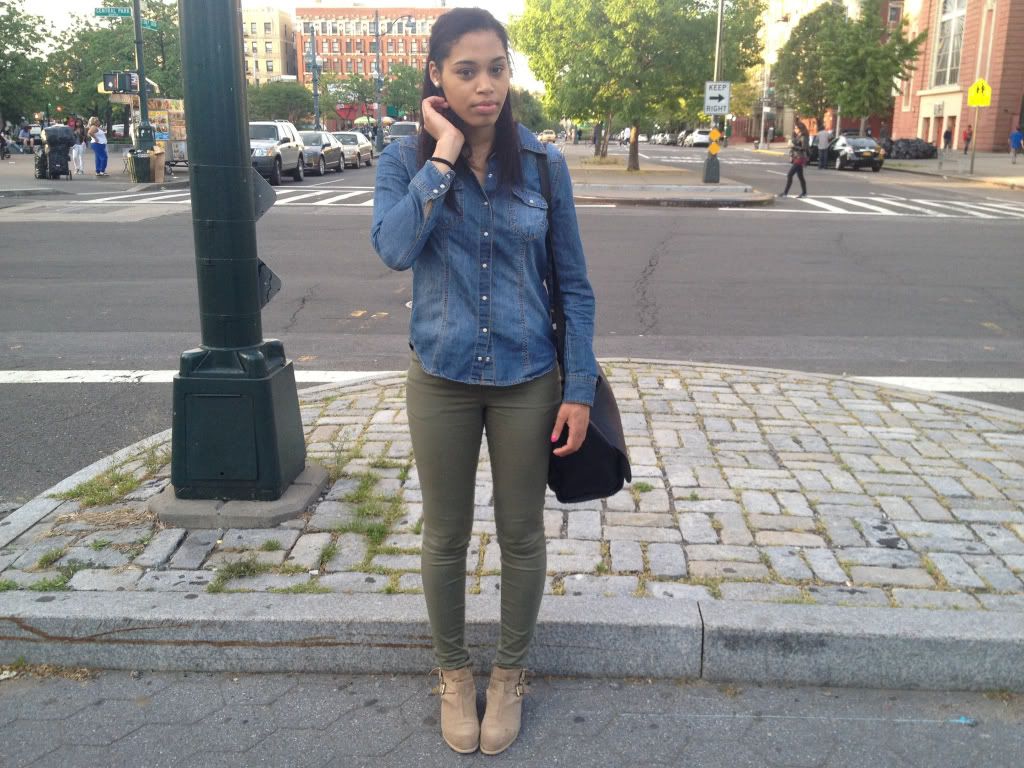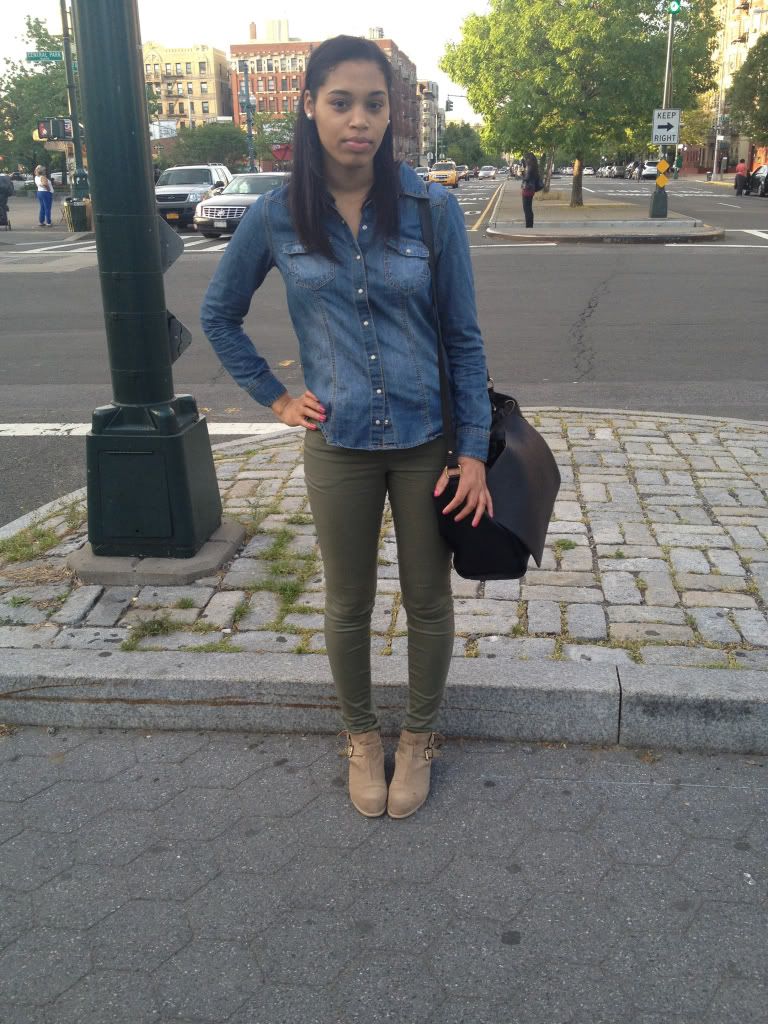 Shirt & Pants: H&M | Shoes: Steve Madden "Cinch" | Bag: Zara | Nails: Avon "Wild Pink"
Just my outfit for work. Such a fun day! The female staff all brought in our nail polish painted all the girls' nails, and I painted my own as well! Surprisingly, I've never worn hot pink polish, and I liked it more than I thought I would! I ended my night with my sister and my best friend eating burgers and having girl talk. Fun times! I am really loving my booties, best purchase I've made in some time! Should I get the same ones in black or a different brand/style? Let me know! Oh and excuse the lack of makeup! My allergies have been killing me lately! I am only affected in my eyes so they water and mess up my mascara. As sexy as that is, I'll have to pass on raccoon eyes! Haha. I literally can go three weeks without makeup and not care a single bit! It's only supplementary, not necessary! As you read this, if youre reading on Wednesday that is, its my birthday! If you didn't know, I'm a twin, and she blogs as well! Go tweet her (@ericawears) and say Happy Birthday! Check her link out on the left and follow her as well! Have a great day! ♥
Follow me on my social networks, I love making new friends!