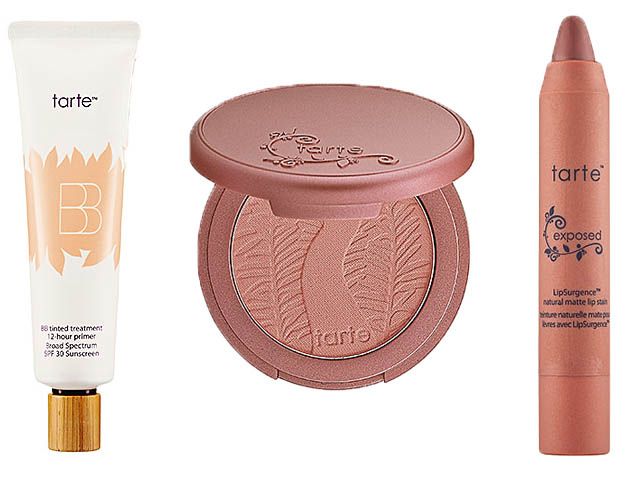 I haven't been spending much money on makeup, as my obsession has faded into practically nothingness, but there's been a few products that have caught my eye from the brand Tarte. I've heard that Tarte is almost impossible to get outside of North America, so I figured I'd make you guys a bit jealous.
Tarte BB Cream
:Fun fact about me, well two facts - I've never worn foundation. I've also never tried a BB cream. I'll wait for gasps to subside. I wear concealer under my eye and powder. But never foundation. Idk. They just scare the crap out of me. It's like once I start I think I'll become addicted. However I've heard great things about Tarte's BB cream and I am very curious to try, just to even out my skin tone. Perhaps I'll get sucked into an amazing world of foundation type things.
Tarte Amazonian Clay Blush in Exposed
: I love blush, and as much as I love my brights, I always go back to my neutral. Exposed is the perfect natural flush shade that looks amazing on all skin tones. Of all these three, I think this will be purchased first, and very very soon at that.
Tarte Lipsurgence in Exposed
: I'm not a big lip person, but I'm trying, and the easiest way to get me to put on lip color is a stain. I love that they stay put, it's comforting knowing that I don't have to worry about it moving around. Exposed, like its blush counterpart is the perfect "nude" lip for us less fair skinned folk and those who can't pull of beige nudes. I would have bought it already, but I'm finding it harder to spend money on makeup than I used to. I'd much rather buy clothes.
Are there any Tarte products you're loving, or shades of the products above that I should look into? Let me know!
♥