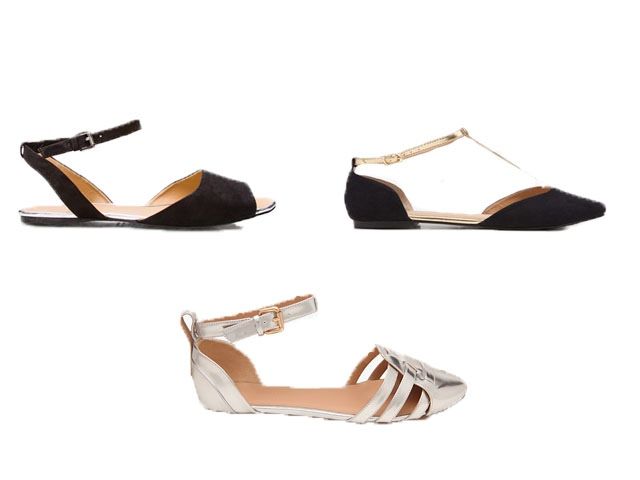 Metallic D'Orsay Flats | Metallic T-Strap Flats | Metallic Trim Suede Flats
I love shoes in any season, but especially in the spring and summer. They're so lightweight and airy and free. And cute!! Forever21 has got the hot shit right now, and I got the "OMG if I don't buy it now it will be gone and I would have missed out on beautiful shoes" anxiety type feeling. So I bought them. But not all of them. Just three, I'm not ballin. I bought two that I could wear a lot and were very versatile, and the metallic d'orsay ones look fun, and I know it will challenge me to find ways to style it. I'm so excited about warmer weather!
What are your favorites? Where are some great places for spring shoes?
Stay fashionable! ♥