Hey guys! I thought today I would do a post about my favorite morning songs! As a NYC gal I travel on the subway 2-4 times daily, so my iPod is vital. Getting up early for work
can sometimes
always leaves me feeling shitty, so certain songs are needed as a pep! Haha. Don't you hate dragging your legs behind you when all you want to do is sleep? I start cursing life if I don't have coffee and some good morning music. These are the ones that I stop on after I've shuffled through 50+ songs. I won't lie, sometimes I'm dancing and jiggying down the sidewalk on the way to work, with no shame! What's so funny about most of these songs are they're no type of uplifting, some of them are quite negative and not good-morning-lets-enjoy-your-day friendly, but the beat keeps me going and that's all I care about. I feel like I can never have enough, so I would love to hear more!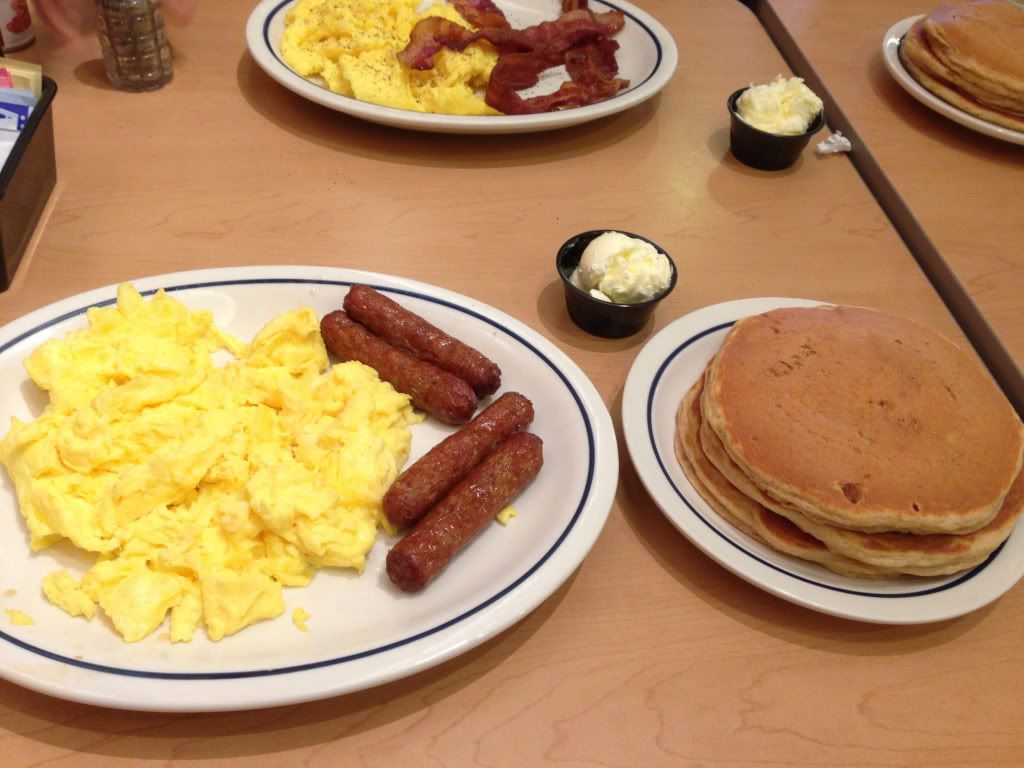 Mmmm IHOP, my idea of a good morning!
1.
Passion Pit - Take A Walk
2.
Modest Mouse - Float On
3.
The Lumineers - Ho Hey
4.
Haim - Forever
5.
September - Cry For You
6.
Kate Nash - Merry Happy
7.
Taylor Swift - 22
8.
Metro Station - Kelsey
9.
The Naked and Famous - Young Blood
10.
Two Door Cinema Club - What You Know
11.
Ke$ha - Animal(Billboard Remix)
12.
One Direction - Rock Me
13.
M83 - Midnight City
14.
Jacks Mannequin - Dark Blue
15.
Santogold - You'll Find A Way(Switch and Graeme Remix)
16.
Grouplove - Tongue Tied
17.
The Secret Handshake - Summer of '98
18.
Oh Land - Sun of a Gun
19.
Fall Out Boy - Of All The Gin Joints In the World
20.
Panic! At The Disco - I Write Sins Not Tragedies
Any peppy morning music I should know about? Let me know! ♥