Hi guys! Another Monday rolls around. My time off from work is almost done, I go back Wednesday. Boo. I just finished watching the season finale of Walking Dead and the season premiere of Game of Thrones. Both were amazing, no spoilers for those who haven't watched it. I just realized, sitting back prepping for this post, that I've pretty much only listened to one song this week, which I spoke about in last weeks post, Haim - Forever. I almost skipped todays post but I love how consistent its been so far and how much fun it is finding other music lovers in the blogging community! So since I have no current faves I just planned another "best of". To make it more interesting, I tried to pick songs that you
may
not know. There's a few cult faves, but most of these are my best kept secrets. Hehe. And I was very honest too. Hence the pop punk Metro Station. Lol. There's no Panic at the Disco here, but you should check their music out. I love them.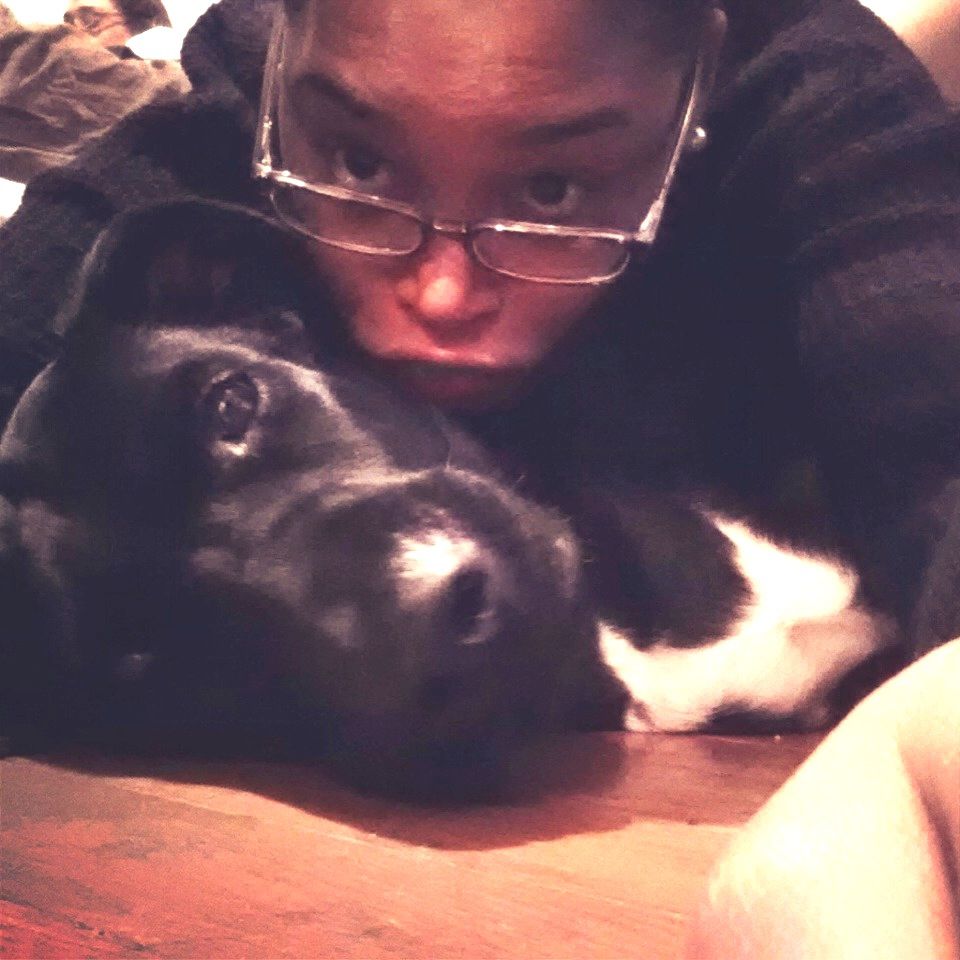 Here's a picture of me and the doggy, because I still don't know what to picture post here.
1.
Mumford and Sons - After The Storm
2.
Little Dragon - Twice
3.
M.I.A. - Come Around
4.
Santagold-You'll Find a Way(Switch and Greame Remix)
5.
Santagold - LES Artistes
6.
Emery - Ponytail Parades
7.
The Cab - I'm A Wonder
8.
Mayday Parade - Black Cat
9.
Blue October - Hate Me
10.
Metro Station - Kelsey
11.
MGMT - Kids
12.
Forever the Sickest Kids - That For Me
13.
Florez - I Want Resolution
14.
Joshua Radin - These Photographs
15.
Glen Handard and Marketa Irglova - Falling Slowly
16.
Daniel Merriweather - Red
17.
Mariana and the Diamonds - Oh No
18.
The Naked and Famous - Young Blood
19.
Peter Bradley Adams - The Longer I Run
20.
Paramore - Let The Flames Begin
Here you go! If you like any of these you should look into the artist and find more songs. I highly recommend all of them.
Anyone have any early 2000s music you've loved that maybe no one really mentions? Or any current favorite songs? Let me know ♥