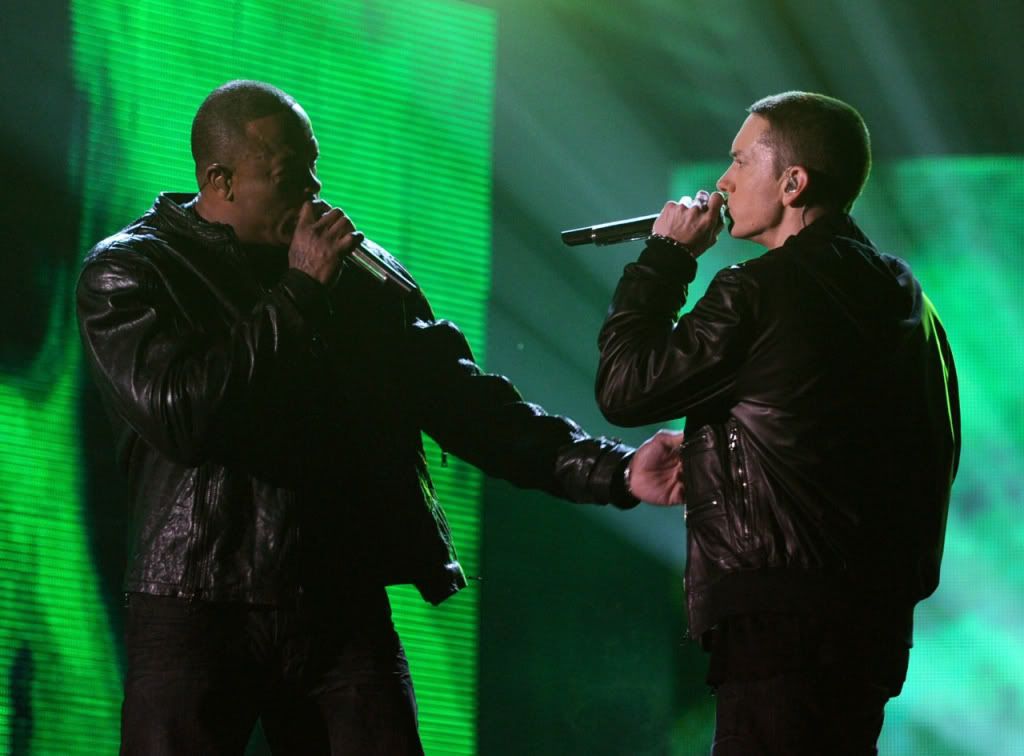 My favorite decade of music by far is the 90's. I know people are faithful to their 80's rock, but I was raised on 90's rock, or rather I raised myself on it, but more on that another time. My parents like hip hop and r&b mostly( my dad does love Lee Ann Womack though, lol), so when I stumbled upon rock music this is what I heard first. Now my initial plan was a usual 10 song list. Somehow my list ended up at 40+ plus amazing songs that I've wheedled down to 25! This is what I listened to as I read Goosebumps or played Pokemon on my Gameboy Advance. I miss those days. You'll see a decent amount of these are cult favorites, but they truly are some of my favorites and they'll pop up again when I do favorites of all time one day. They're just that good. I did try to pick a few that aren't as widely popular though.
*If you're wondering why there's a picture of Eminem and Dr. Dre, it's because I love them, and I wanted you guys to have something to look at other than words!*
1.
Tonic - If You Could Only See
2.
Vertical Horizon -Everything You Want
3.
The Verve - Bittersweet Symphony
4.
Nirvana - Smells Like Teen Spirit
5.
R.E.M. - Losing My Religion
6.
Weezer - Say Ain't So
7.
Gin Blossoms - Hey Jealousy
8.
The Cranberries - Linger
9.
Matchbox Twenty - 3am
10.
Mack Morrison - Return of the Mack
11.
Tracy Chapman - Fast Car
12.
Blink 182 - What's My Age Again
13.
Dr. Dre ft. Eminem - Forgot About Dre
14.
The Fugees - Ready or Not
15.
Red Hot Chili Peppers
16.
Dave Matthews Band - Crash Into Me
17.
Natalia Imbruglia - Torn
18.
Goo Goo Dolls - Iris
19.
The Fugees - Killing Me Softly
20.
Oasis - Wonderwall
21.
Semisonic - Closing Time
22.
No Doubt - Don't Speak
23.
Aerosmith - Don't Want to Miss a Thing
24.
The Cranberries - Zombie
25.
Sublime - What I Got
Now of course, this isn't the end all be all of lists. I just had to stop because i was already super carried away. But ugh, i love 90's music so much. There's so much more. Others would include everything Green Day, Alanis Morisette and Matchbox Twenty. You'll also notice very little pop music. It's because I prefer rock to everything else, and I will be doing a favorite pop songs post, so they'll get their shine in due time. I hope you guys liked this post! It was my favorite one yet!
♥